The Freelance Economy
 Boom
Freelancers have been around long before the terms "millennial" or "wfh" had ever seen the light of day. The earliest use of the word was actually during the 1800s to describe mercenary soldiers who sold their services to the highest bidder. Since the rise of the internet though, the term has moved from the military world very much into the business landscape.
New millennium, new mindset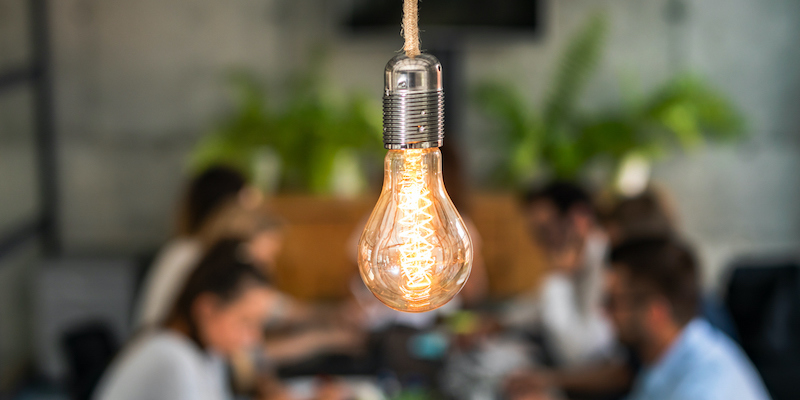 During the 1970s, 80s and 90s, while freelancing existed, it was still largely uncommon. The colossal growth in freelancing really started to kick in at the turn of the millennium. As the world became obsessed with entrepreneurship and being your own boss, the concept of freelancing really took off. Remote working and flexible hours became desirable – and achievable – and the number of people turning to freelancing skyrocketed.
Flourishing during crisis
The meteoric rise of internet capabilities clearly played a huge role in the ascension of the digital nomad, but businesses have also found great use in on-demand talent – particularly during uncertain times. As of 2016, it's reported that there are 2 million freelancers based in the UK alone – an astonishing 43% increase since the 2008 financial crisis.
While workers turned to freelancing after they were made redundant, many businesses turned to freelancers as a way of getting highly skilled professionals without having to add another employee to their headcount. The flexible nature of freelancing allowed both workers and businesses to thrive.
Online marketplaces changing the game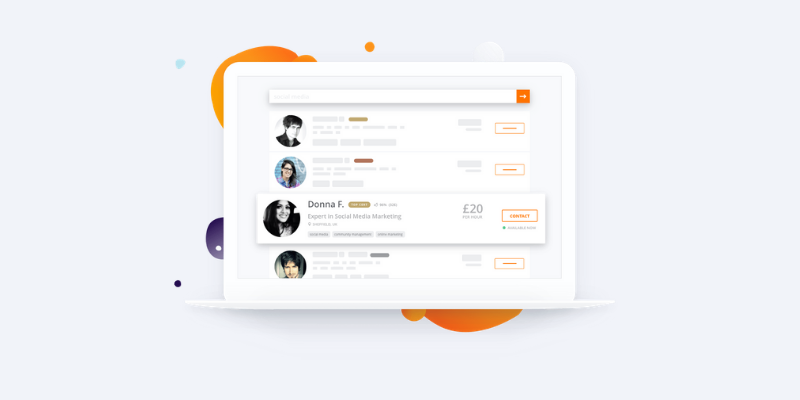 The advent of online freelancing marketplaces has played an important role in making it easier for clients and freelancers to work with each other. Before, freelancers relied heavily on their own network and word of mouth. Now, they're able to simply create an online profile and clients come to them. This has been particularly successful for digital freelancers such as graphic designers, web developers or copywriters.
During the 2010s, the freelance culture developed vastly, causing more industries to pop up that help support the movement. Companies such as WeWork have created working spaces that are tailor-made for freelancers who want a desk outside of their home office. No longer are freelancers viewed as lazy workers who wake up at midday and stay in their pyjamas all day, but it has become an established and respected route for professionals.
The perfect rescue package for businesses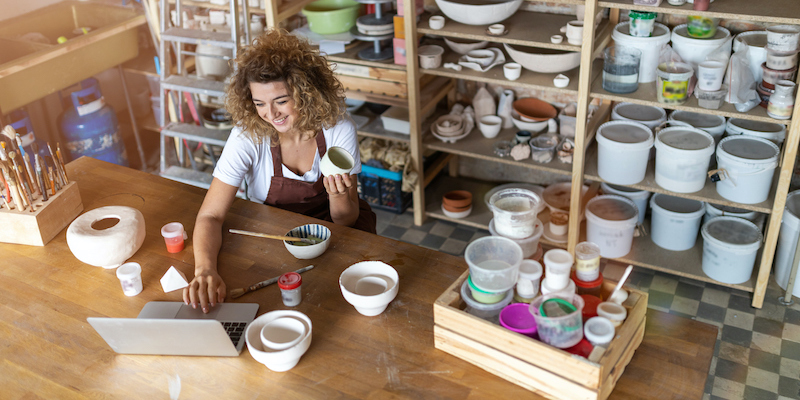 As the freelance culture has grown, the attitude of businesses has adapted to become more agile and flexible. Everything over the past decade has moved towards digital, and remote working capability has become an expectation for almost all employees – not just contingent workers. This change in attitude has led to small businesses being more open to working with freelancers without ever meeting them face-to-face.
So how are freelancers rescuing small businesses? Well, once again we're facing another period of huge uncertainty as Coronavirus and lockdown measures have taken a hold of the world. Businesses have been forced to cut back on spending as a result. Where once companies were hiring expensive advertising or creative agencies, they're now turning to more cost-efficient alternatives. One of the alternatives to agencies is working with a group of freelancers at a much cheaper and flexible rate. No more retainers for little return; instead pre-agreed rates for clearly defined pieces of work.
Virtual agencies are also creeping in, where freelancers collaborate to offer their services together as a package, but at a reduced rate compared to traditional agencies.  This project-based employment model can be difficult to initially set up, but ultimately leads to businesses paying for what they need, when they need it.
The numbers also reflect this move towards cheaper alternatives when looking for creative help. Whilst Oxford Economics were forecasting the loss of 400,000 permanent jobs in the creative industry as a result of Coronavirus, our marketplace saw a 15% increase in demand for design projects by freelancers.
"Our belief remains the same; that the freelance economy can flourish in uncertain times, due to the flexibility and on-demand nature of the industry."

Xenios Thrasyvoulou – Founder & CEO, PeoplePerHour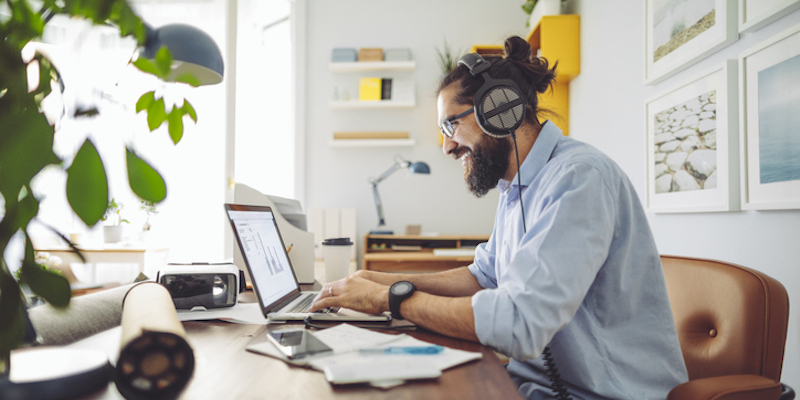 Ok, so by now you've heard all about the move to remote working and are frankly, probably done with it. But, if we ignore the general move to remote working for permanent employees, more and more businesses are now taking the view that freelancers can become an integrated part of a team, without ever being on-site.
A recent survey of PeoplePerHour buyers found that 75% say they now prefer working with people remotely, rather than face-to-face. This is a monumental shift away from the old adage that you can only build a working relationship by meeting in-person.
Digital gets more digital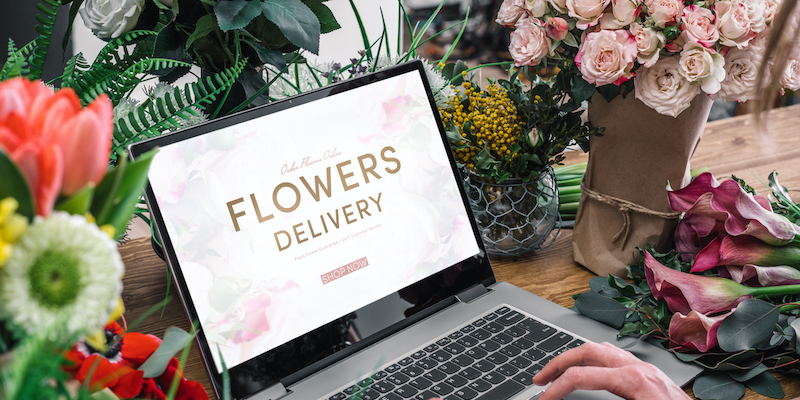 Again, it's not news to anyone that the world has become more digital over the past 30 years. But Covid-19 is accelerating this at an incredible rate, with even classical mom and pop shops now having to move their business online. How do they go about it? Not by hiring full-time UX Designers or web developers. Small businesses aren't turning towards expensive agencies either. Superhero freelancers to the rescue.
Businesses are turning to freelancers because they can choose experts who not only fit their skill requirements but also their budget restrictions. As a result, freelancers are enabling the digitalisation and future-proofing of even the most traditional types of businesses.
The future of the freelance economy
How does the future look? Have small businesses just turned to freelancers for the short term, or is this another watershed moment in the freelance revolution? Judging from our recent survey, it seems that this is a trend that's here to stay.
77% of businesses on PeoplePerHour say they plan to use freelancers more frequently in the future.
As with 2008, it's not just businesses that are turning to freelance. During March – when lockdown was brought in – the number of freelancer applications to PeoplePerHour trebled compared to the same time in 2019.
If the 2008 crisis is anything to go by, working with freelancers is set to become a bigger part of all of our working lives.