Survey results: Businesses prepared to pay more for top freelancers
In our latest business survey, we spoke to 450 buyers from our community asking about a range of topics on the ever-changing landscape of the freelance economy. The results brought up some expected results such as the positive impact that freelancers have on business growth, as well as more surprising results including that many businesses are now willing to pay whatever it takes to get the best freelancer available. 
One of the biggest themes from the results found that businesses have increased their budget for spending on work by freelancers. This has led to a changing attitude that puts more emphasis on high-quality freelancers instead of cheap, quick work that can be done quickly. Nearly half of our respondents said they were more focused on quality than cost when hiring. Whilst a fifth said they would pay whatever rate it takes to get the best person for the job. In 2021, we saw a 48% increase in freelancer registrations on PeoplePerHour, so the competition for work has never been greater. Freelancers may need to adapt by proving their quality over simply trying to offer the best price for their work.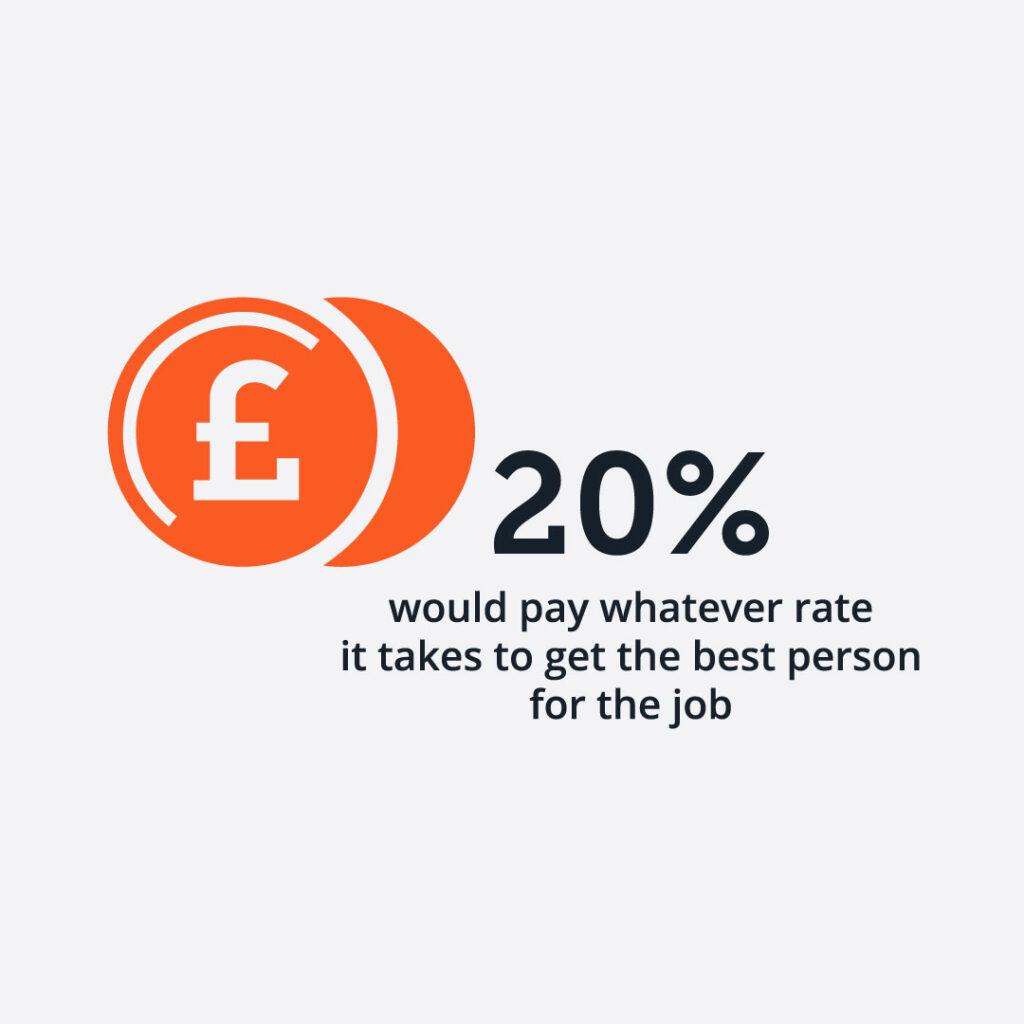 Who's using freelancers?
Our research also found that unsurprisingly London is the top city in the UK for businesses using freelancers, but interestingly Manchester edged out Birmingham as the second biggest user of freelancers. There is a real startup and small business culture thriving in Manchester, and this is reflected by the number of businesses using freelancers in the city.
What's hot?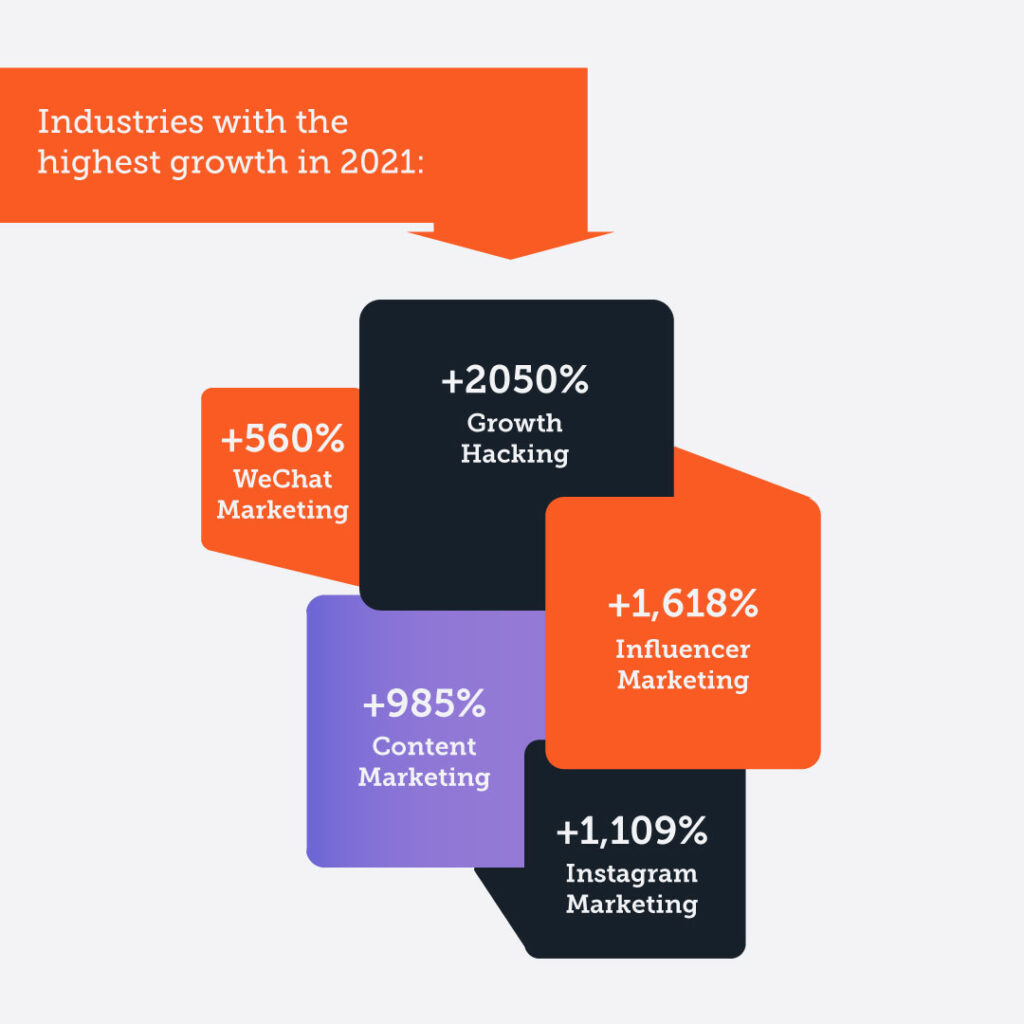 Another strong performer was marketing for weChat, the Chinese messaging, social, and payments app, which saw a 560% growth in projects listed last year as brands target international growth. All of these industries can make a significant impact on business growth, and we expect them to continue to rise in 2022.
Xenios Thrasyvoulou, our Founder, believes this highlights how attitudes to freelancers are shifting. He said: "Where once they were considered a last-minute stopgap that garnered the bare minimum of investment, we've seen an increasing acceptance of the value freelancers bring. Due to a combination of changing perceptions on different forms of working and pandemic-driven resignations, we're seeing more buyers focusing on the quality of the work they can get, rather than treating it as a way to cut costs."
"More sectors are being affected by staff shortages, as employees seek more flexible employment or strive for a greater work-life balance. Many of those leavers become freelancers, so while their departure does leave a gap, it also helps boost a talent pool that businesses can tap into quickly, without disrupting their day-to-day operations."
Are you looking for a high-quality freelancer to help grow your business? Explore our trending offers and let our freelancers take the pain out of running your business.