The ultimate Brexit guide for freelance web designers
As Europe's leading freelance marketplace, PeoplePerHour brings you the latest advice on how Brexit may affect the freelance population. In our latest guide, we focus on Brexit for freelance web designers; will the UK's exit from Europe on March 29th have an impact on your freelance web design career?
Let's take a closer look.
Impact on Web Design Recruitment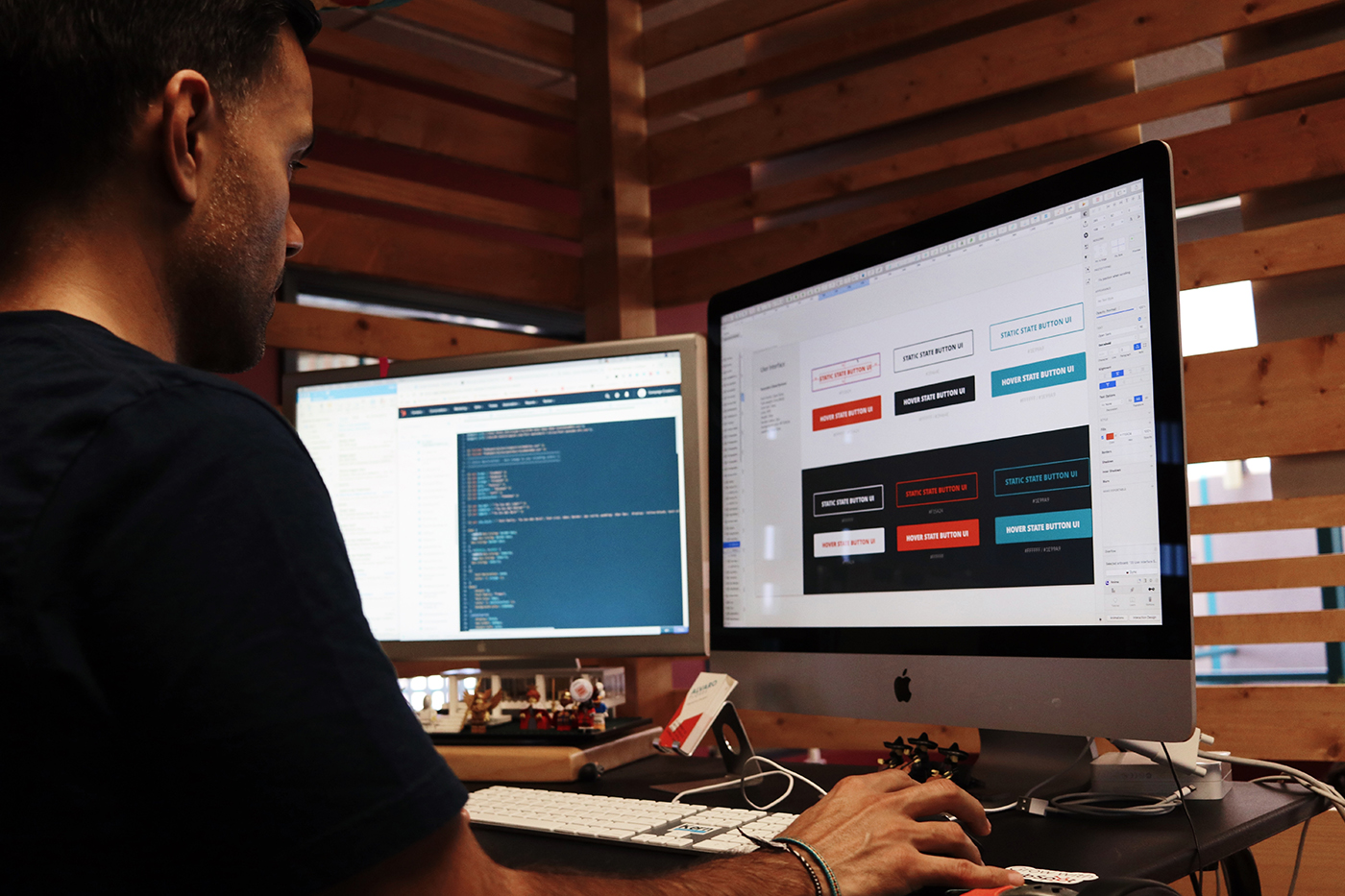 In truth, no-one can know for certain what the full ramifications are for freelance web designers and the wider freelance community come March 30th. But, leading industry experts have been making their predictions.
The Chartered Institute of Personnel and Development (CIPD) — a UK leading authority on HR, employment and workforce trends — suggests that around half of employers with a large portion of EU nationals on their staff reported concerns around job security in the lead up to Brexit. These figures alone could prove to be particularly challenging for larger employers who are already experiencing recruitment and retention difficulties. And, many have put in place retention and succession planning strategies to manage potential shortfalls when freedom of movement is no longer an option.    
However, what does this mean for the freelance marketplace? And, will freelance web designers or freelance cad designers and the like benefit from the job insecurities of the employed workforce?
In the long-term, possibly not, especially for freelancers and digital nomads who enjoy such freelance trappings of travelling abroad and working with an international client base.
"Unless we are able to negotiate a deal which preserves free movement, typically footloose workers such as web designers – who tend to travel and relocate frequently, dealing with international clients and organisations – will likely see rises in both the cost and the complexity of accessing the global marketplace," suggests Heydon Pickering, designer, author and web accessibility advocate, in an article for Creative Bloq.
Additionally, a survey has claimed that around 50% of business leaders that currently employ staff from the EU say that they would be 'put off hiring European nationals' once Britain's immigration laws change. They are also concerned that the recruitment process will become lengthier and more costly.
However, among the Brexit gloom that has embedded itself in British politics since the June 2016 referendum, freelance web designers should still be hopeful. The freelance economy is buoyant. We are still in the heart of a growth period. There are now two million freelancers in the UK, and by 2016, the number of freelancers in Europe grew by 24% to 9.6 million. The freelance economy shows no signs of slowing down.
After March 29th, the restrictions placed on freedom of movement and the challenges that will be imposed on visas for foreign workers means that employers will be forced to seriously consider their recruitment strategies.
According to entrepreneur Peter Johnston in his article for Forbes, "many business leaders, and particularly entrepreneurs, did not support Brexit, and are put in the unfortunate position of dealing with its fallout. Without a plan in place, this transition could deal a crippling blow, which is why embracing the professional freelance economy will be an essential part of thriving in the post-Article 50 world."
Taxation
Recruitment and employment is not the only area that may see an impact when the UK leaves the European Union on March 29th. Currently, under the rules related to Value Added Tax (VAT), VAT is charged on most goods and services sold within the UK and the EU. If the UK leaves the EU without a deal, the VAT rules as they stand now may be affected.
While many of the changes will probably not be important to the freelance web design community — there could be one significant change that needs to be highlighted.
Currently, Britain has the highest VAT threshold of all the EU member states, set and frozen (by Phillip Hammond during the last budget) at £85,000 until 2022. This means that if you run a small web design business that turns over less than £84,999, you don't have to charge VAT on your services.
However, under a new EU VAT directive, Britain could be forced to lower this threshold for smaller companies to £76,300 to bring it into line with Europe, if the new directive is introduced in during the transition period (the time it takes to complete Britain's divorce from the EU). During this period, Britain will need to still follow EU rules but will have no veto power as a non-EU member.
The good news is that while changes are afoot for the rules surrounding the supply and purchase of physical goods to and from Europe, the rules for the supply of services will largely remain unaffected.
For e-commerce web designers, however, a closer look at the rules that will affect trading in multiple currencies and overseas shipping costs should be carefully considered after Brexit.
Changes in Intellectual Property and Copyright
Intellectual Property and copyright are of course a major concern to freelance web designers. And, after Brexit all existing registered EU trademarks and registered community designs will still be protected and enforceable. However, according to the government's breakdown of the rules: applicants with pending applications for an EU trademark or a registered Community design will not be notified and after exit will need to consider whether they refile with the Intellectual Property Office to obtain protection in the UK.
In relation to copyright, the protection of copyrighted works in the UK will largely remain unchanged. However, there is likely to be restrictions and implications on Portability of Online Content Services for UK nationals when the travel to the EU.
Currently, the portability regulations mean that UK nationals can access portable online content services when they visit the EU, the same way as the can at home. But, after Brexit, according to the government's website: online content service providers will not be required or able to offer cross-border access to UK consumers under the EU Regulation. UK consumers may see restrictions to their online content services when they temporarily visit the EU.
What a No Deal Brexit Would Mean for Web Developers
A no-deal Brexit could bring much more volatility to the UK freelance market, and in particular, to creative freelancers such as web developers.
We are living in an uncertain world, and while many businesses are hedging their bets as to whether to hire their own staff, they are turning to the freelance community to help to plug skills and talent gaps. While this is clearly a win for freelancers, this spike in work could decrease as the relationship between Britain and Europe begins to settle.
If the UK cannot reach an agreement with Europe and leaves the EU with no deal, then creative freelancers, especially those with clients who are moving out of the UK, could be seriously affected. Without a deal, British freelancers would be unable to easily relocate and follow the work into Europe and beyond. And, freelancers and contractors may lose sizable European clients because of their newly restricted movements.
The cost of travel to European countries could also rise significantly in the wake of no deal. And, flights could even be grounded unless an emergency aviation deal can be struck.
However, in more positive news, during the UK's 21-month 'divorce' proceedings following March 29th, UK citizens and businesses will retain all existing rights under EU legislation. So, freelance web designers have just under two years to set themselves on the path that's best for their business and clients.
Stay up to date with the latest Brexit news and guides for freelancers and small business
PeoplePerHour released a series of Brexit guides to advise and support the freelance community. Read them all and be properly prepared.