How to make a killer brand video
If you're a small or relatively new business then creating a brand video or a series of marketing videos to promote your business, its services, and its brand to a wider audience using channels such as social media can reap great rewards. They're shareable and are a great way to tell the world what your brand is all about.
Beyond the obvious visibility and branding exercises, sharing a well-thought-out and engaging brand video can also create a strong ROI. In fact, 89% of video marketers have reported that marketing videos have returned good, measurable ROI.
There are a number of other things to keep in mind when making a brand video for your business. In this guide, we'll go through some key steps to ensure the end result of your video is engaging and effective from a branding and ROI perspective.
Step 1: So… what do you actually do?
We know this might be an obvious question to answer as a business owner or brand manager, but, prior to getting your brand video into production, it's really important to go back to the drawing board and answer the key fundamentals of what, why, and how.
You should know your product better than anyone but making sure the audience of your brand video knows this too can be a challenge. Put yourself in the shoes of your audience to try and identify some unique and useful answers to questions they may have. Write these down and make sure you include them in your video.
By looking at your product as if you know nothing about what it is or what it does you can gain a fresh perspective that can be really useful for your video. Asking friends, colleagues and people with little knowledge of your product can help build this fresh perspective to make sure that you are not making any assumptions of knowledge. Consider it from the perspective of a potential consumer who knows nothing about your product
What does your product or service help solve? Use your brand video to demonstrate the pain points of your target audience and how your product or service solves this. Think about mattress companies; the good brands don't sell the mattress, they sell the good night's sleep.
While it's important to make sure your audience knows exactly what it is you are selling, make sure you're not spoon-feeding information that your target audience already knows. This will take away valuable time that you could have spent demonstrating the real value of the product.
Once you have thought through the above, you're ready to start mapping out your brand video in the form of a storyboard with your creative and content team, making sure that throughout the video, you answer and address everything above.
Step 2: Build in your brand
It's likely you will have competitors in the same space you're trying to build your voice and product. This can be a challenge, but if done effectively – your brand personality and tone of voice can really shine through a marketing video and make a significant difference.
The questions you need to ask yourself are:
What is your company's mission and what do you stand for?
What is your company culture?
What sets your business apart from your competitors?
What message are you tryin to deliver to consumers?
Is your tone of voice authentic? Will your audience be able to relate to you?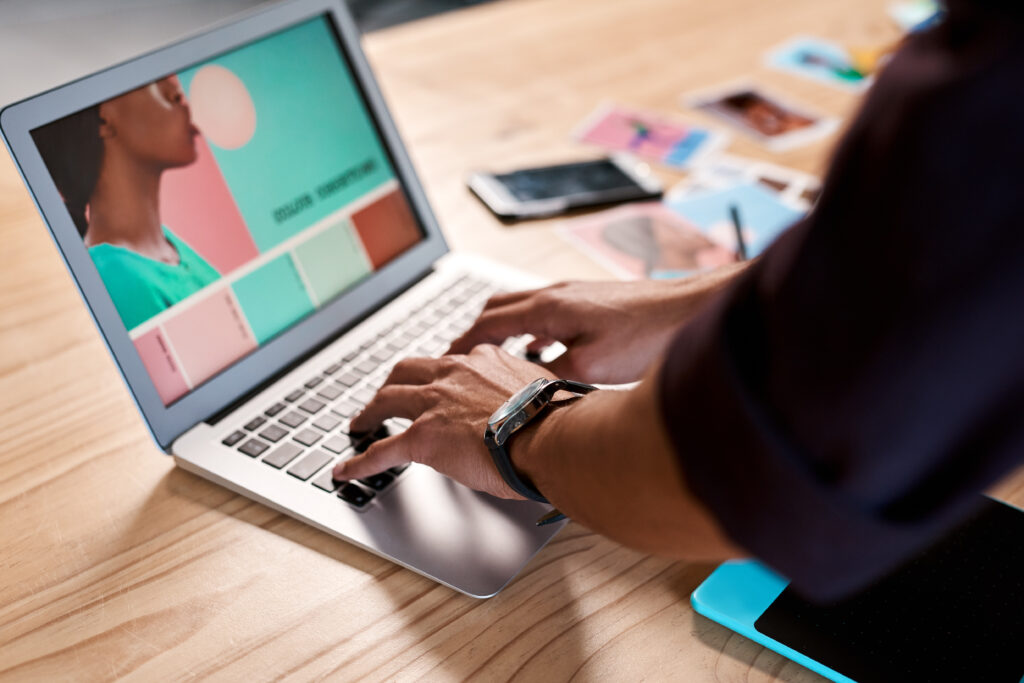 Think about how you can translate the answers to these questions into your video. This could be from the colour palette that is used to the quirky imagery to the voice-over. How can you inject elements of your personality into the video to make it memorable?
If your founders or key employees within the business have charisma and/or good presentation skills, think about using them as part of the video. Your internal brand should always match your external brand and the more personable you make the video, the more likely people will connect and remember the message.
Step 3: Storytelling
To make a product more memorable and relatable, focus on your story and make it interesting and engaging. Consumers love stories that link back to things they care about.
Is there a charitable reason why your product came to fruitition?
Is there a connection to family?
Does your brand represent values that will resonate with people?
Take the above and weave this throughout your brand video. It's important that you create a story that makes sense and resonates with your customers.

Like every story, there should be a beginning, middle, and end and a clear message that is delivered. It's important to build suspense and intrigue throughout. Pose questions. Create scenarios that everyone can relate to in everyday settings.
Although a great brand video relies on experienced editing skills, the storytelling element of the video requires solid writing abilities to truly succeed. That's why it's important to involve a scriptwriter at an early stage so you have a clear narrative that the video content can follow. Your script can also form the blueprint of a potential series of brand and marketing videos that could be used to draw more customers in while brand awareness is built.
Another key element to make sure your story is delivered on-brand is to hire a voice-over artist. Remember, if you are trying to reach multiple geographic locations, you may want to hire multiple voice-over artists to suit each location you are planning on promoting the video.
Step 4: …aaaand, ACTION
Regardless of whether you possess the in-house resources and video editing software knowledge or not, you may not have the time to map out, shoot and edit a marketing video in a short space of time. This is where hiring a freelance marketing videographer may come in handy.
Your videographer will not only be able to shoot the video for you, but they'll also be able to edit the video using suitable stock footage and combine the footage with your voice-over. They'll likely be able to find suitable audio to place over the video to make it as engaging as possible.
Are there elements of your story that may be easier to tell with animation? Complex processes and technical features can sometimes be hard to convert simply by using stock footage or presenters. In this instance, you might want to think about hiring an animator to create a visual representation of the more complex narratives you might have.
Step 5: Spread the word
Once you've created your video content and it's been edited, snipped, cut, and reviewed by all the stakeholders involved, it's time to promote it and get as many eyes on it as possible.
Think about what promotion channels you could use. Social media platforms such as Facebook, Twitter, Instagram, LinkedIn, and YouTube are great places to start. You may even be able to break down your video into shorter snippets and use it on TikTok. The channels you use will be largely decided on by your target audience, so look back to section one to really know who you are targeting and where you will find them.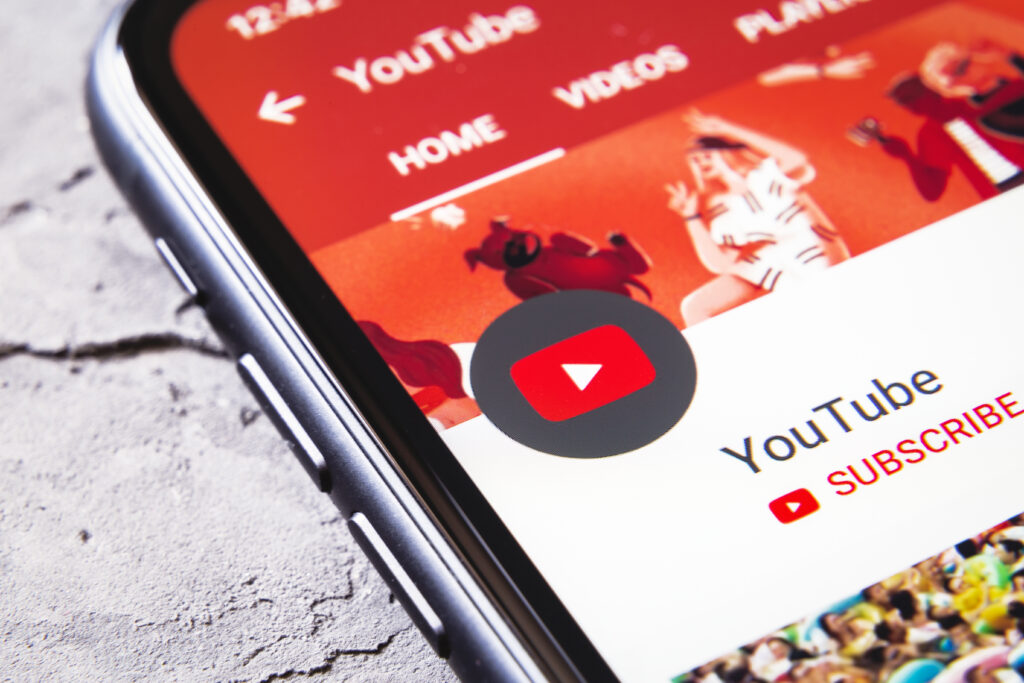 Utilise best practices and optimisation of titles, descriptions, and hashtags to encourage clicks and shares across these channels. Think about selecting an enticing thumbnail for the video to encourage users to click through too. You can find plenty of freelance marketing experts on PeoplePerHour to help you maximise exposure on social media.
Step 6: Create, learn and evolve
You'll probably discover after creating your first marketing video what works and what doesn't. Comments and sentiments on social media offer vital consumer insights into what they like about the video and what they perhaps weren't so keen on. Analytics on demographical engagement and where your videos lead users in terms of browsing on your site can be crucial in developing your future video strategy.
A good indicator of video weaknesses is tracking at what point in the video people skip past. Is there a certain time that you see the biggest drop-off? Where are you losing people's attention? If you have the luxury of multiple cuts and videos you can try A/B testing them and seeing which leads to more engagement and conversions.
It's important to learn and evolve from each video you make and tweak it accordingly while maintaining that fine balance of keeping it on-brand and relevant to your product.