5 ways to create a killer PeoplePerHour offer
What is an offer?
Offers are small pre-packaged projects that can be delivered for a fixed price within a few days (a maximum of 5 days). In essence, an offer is an 'express project', which is a great way to showcase your services and attract new buyers who can try you out on a smaller piece of work. Over 40% of offer sales lead to larger follow-on work!
But how can you ensure your offer stands out from the crowd?
Here are our top tips to create an irresistible offer for buyers:
Analyse your competition
Before you start creating your offer, take a look at your competition. Work out what the most successful offers have in common, so you can make sure you also hit these sweet spots. If you find a niche in your area with few offers, it might be worth trying to exploit this skills gap.
Top tip: Above all, gain a strong understanding of the key factors that are leading to success for top performing freelancers, and work out how you can improve on this.
Create a clear and concise title
When creating your title, it's important to think about what your buyer will be searching for when trying to find your service. The closer you can get to the search term that most buyers will be using, the more likely your title will stand out as a relevant offer that will meet their needs. Don't over complicate it by going into too much detail about the different elements of the offer, that's what the description is for.
Top tip: Don't write whole words in capital letters, as this will make your offer appear unsolicited and unprofessional.
Strong example… Manage your Social Media Page for One Week to Increase Exposure
Use an eye-catching, but relevant image
We recently made a change so that the images that freelancers create or use for an offer are displayed in the search results, instead of the freelancer's profile image. This allows freelancers to use a relevant image that demonstrates the skills that the buyer can receive.
Clearly you want to attract attention to your offer when it appears in the search results. However, it's important that you are attracting eyes to your offer for the right reasons. An extravagant image may capture buyers' attention, but it may look unprofessional and therefore, an unattractive offering. Keep it relevant by capturing the key elements of the service you provide, but also make sure it looks professional, as this will help to build trust with the buyer.
Please note that re-using images across multiple offers is not supported. This helps to keep images relevant and to prevent plagiarism.
Top tip: Keep it simple and professional.
Strong example: Develop mobile app in iPhone and Android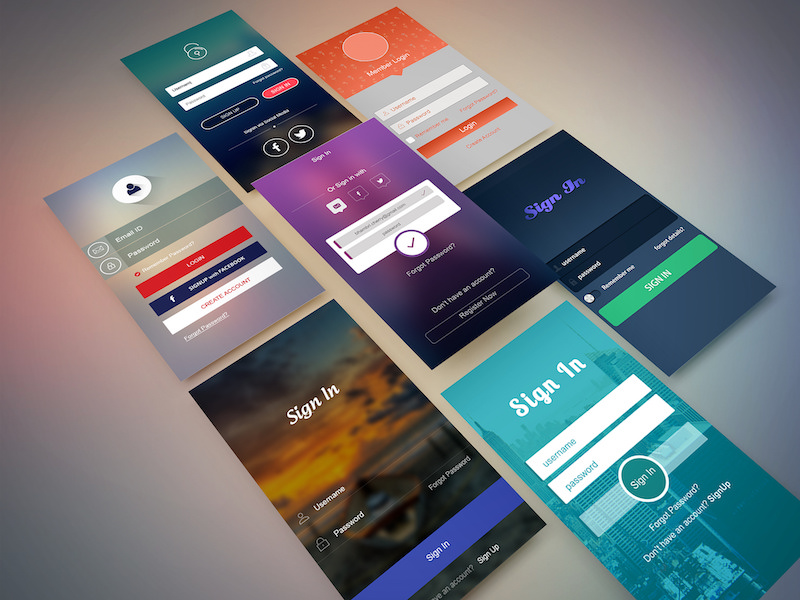 Be clear on your pricing
It's important to be as clear as possible on what is included in your initial price, whether that is the number of words you will write, or how many web pages you will create.
A common example is a video editing or animation offer that doesn't state how many seconds / minutes the video will be. Lack of clarity on deliverables is one of the most common reasons for offers on our platform being disapproved.
Top tip: Remember, you can use the add-ons feature to make it clear how much extra work will cost if the buyer requires this.
Strong example: Produce a 30 Second professional web presenter video
Outline what makes you different in your description
Ok, so you've been clear and concise to describe your offering in the title. You've created a professional and eye-catching image to draw the buyer to your offer, and you've clearly stated what is included for the price. Now it's time to really explain why your service is different to the other freelancers that are offering something similar. Use your description to explain simply and easily the benefits you offer the buyer, and how you will achieve this. With a killer description, you can seal the deal for the sale, all that's left is to deliver on your promises!
Top tip: Always proofread your copy, any grammatical mistakes will devalue your authority on the service you want to provide.
Strong example: High quality SEO friendly blog article / content


---
There it is, our top 5 tips to ensure your offer attracts many sales. So, what are you waiting for? Start creating your killer offer now.
Do you have some Top Tips to share? Email them to us at community.comms@peopleperhour.com
Featured Photo by Damian Zaleski on Unsplash