10 ways to make your logo shine
So, you've got a shiny new business logo and you're ready to grow your empire. What's the next move?
A business logo is much more than a box to tick off the business checklist. Your logo feeds into your packaging, your web design, your social media presence, business cards, marketing collateral, even the uniforms your staff wear. Basically, your logo is a very big deal.
Discover 10 ways to showcase and implement a logo across your business.
1. Business cards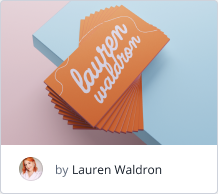 We know what you're thinking: "Everything is online these days, why do I need to have business cards?"
It's true that we consume most things digitally. However, as humans, we're also fickle. The average person sees 5,000 adverts per day. Having something tangible to hand out to clients that they can hold onto is extremely useful.
2. Social media graphics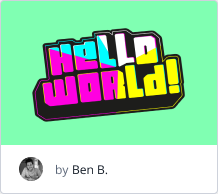 If you have a Facebook, LinkedIn, or Twitter business page, you'll want to add a profile and cover photo to showcase your new visual identity. Social media profiles come with a whole host of different image dimensions which can be super tricky to get right. Be careful of overstretching your logo or using a low-res version that will end up looking pixelated. If in doubt, it's always best to ask a graphic designer to help you nail this.
3. Labels and packaging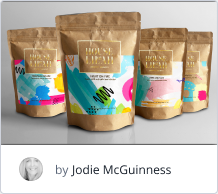 The role of packaging and labeling has become quite significant. It helps grab the attention of your audience and is used by marketers to encourage potential buyers to purchase the product. So, if you manufacture products of any kind then, you'll want to brand them accordingly so that people recognize you
4. Website design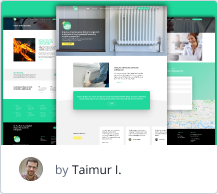 A website without a logo is like a house without a front door. It helps build brand recognition and eliminates confusion from competitors. It also helps portray the message you want to convey to your audience. Ensure that your new identity takes pride of place in your digital shop front.
5. Branded merchandise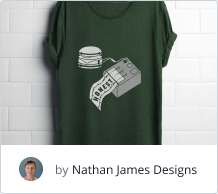 Everyone loves merch and business swag is essential to get your brand out there. Having a strong logo on the merchandise you give out could help keep stay memorable. Whether it's t-shirts for your staff to wear at events or branded tote bags, merchandise is marketing gold dust and free advertising.
6. Email templates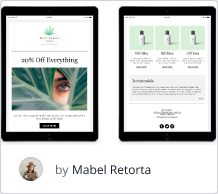 Are you in the business of emailing your customers? In addition to a dedicated company email address, you'll want to create an email template that's distinctive and includes your business logo. Having a dedicated template helps to build trust and shows professionalism.
7. Signage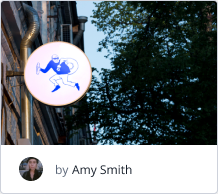 If done right, good signage can deliver important communication cues and increase your brand awareness. Any business that hosts clients or has visitors needs an up-to-date sign. Even if you're running your business from an underground bunker. Actually, that last part is up for debate!
8. Advertising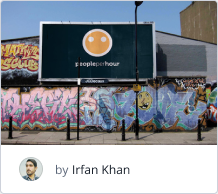 Advertising takes many forms. Banners give you the freedom to showcase your product or services in a way that connects to your customers. From physical advertising on the side of buses and on street corners to digital banners, display ads, and videos, the list of potential is endless.
9. Animation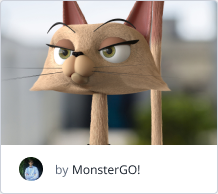 Animation allows you to do more with less. Whether you want to see your logo flying through space or lit up next to a beach in the Maldives, this is all possible with animation. From animated GIFS to 3D typography, there are various ways to grow your business using animation.
10. Brand books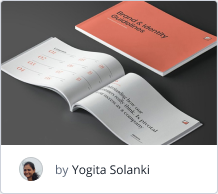 Brand books allow content creators to communicate a consistent message to their audience. As a business expands, creating a brand book that includes your tone of voice, fonts, colours, and guidelines helps you to stay in line with your vision and also educates internal staff and clients.
Explore talented Logo Designers & Branding Experts