Our Partnership With Skillshare: Get a 3-Month FREE Membership!
Learning is something we are encouraged to do from a young age. Having a husky appetite for knowledge is one of the qualities that can determine a successful career and a fulfilled life. But… somewhere between acing the first job interview and getting that well-deserved promotion, we fall into the cracks of mundane life…
We feel like we did it. Actually, no – we nailed it. Now we are done and way too busy to continue learning. Because…why?
Sounds familiar? We bet!
But to stop learning is to stop living. That's why we've partnered with Skillshare to offer our community a FREE 3-month trial .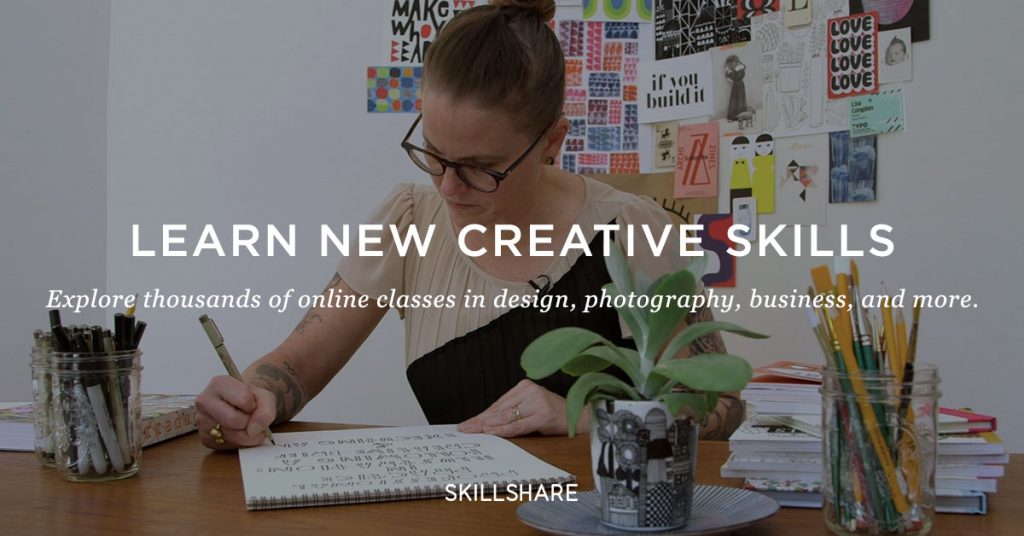 What's included?
For busy people like you and me, Skillshare classes are designed to be bite-sized with short video lessons to fit your schedule. You can learn at your own pace and on-the-go with their free mobile apps on both Apple and Android phones.
Skillshare is an online learning community for creative skills that works just like Netflix. On Skillshare you have access to over 7,000 on-demand classes to help you improve your skills in topics like Design, Writing, Business and Marketing.
Don't know where to start? Use our curated lists of the best video classes to get you going!
Or simply browse Skillshare's extensive video content library to find what tickles your imagination.
Be cool. Go back to school and become the best version of yourself! 🙂