Interview with Spyros Lambrinidis, Chief Product Officer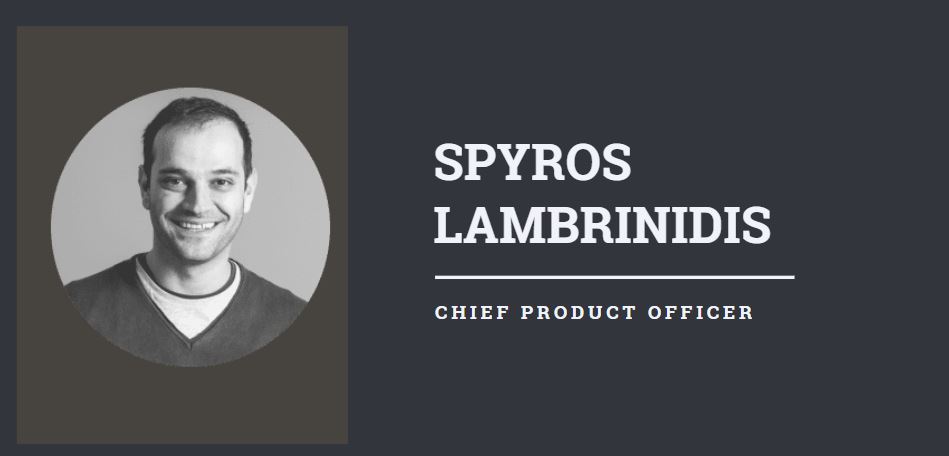 Today marks our 12th year in business. We've come a long way since 2007 and to mark the celebration have interviewed one of our longest serving members of staff. Here's to the next 12 years and the future of startups!
When I joined PeoplePerHour in 2010 there was just a handful of people.
Now we have 60 staff spread across 3 locations.
That's not counting our platform which has over 1.5M active users in 177 countries worldwide.
My background is in engineering and I started life at PeoplePerHour as a Developer.
Now I am responsible for the overall running of the entire company.
I remember the time a PeoplePerHour user showed up to our Athens office unannounced.
Engineers and the Customer Support team got the shock of their lives. The user's account had been deactivated due to sexual and racist comments but surprisingly he had come to the office to justify his behaviour. We stuck to our decision, but he wasn't best pleased to say the least.
The next day, we improved the security of our office…
I believe that startups have the ability to stand out and truly make a difference.
Startups embody energy, creativity, skills and change. In many cases a startup can also outwit larger organisations which typically have a slower pace.
We're on a mission to make work flexible for everyone.
We want to enable businesses to grow and expand and give freelancers the empowerment and freedom to work on their terms from anywhere in the world.
Feedly is my favourite app.
It allows you to read and share the topics that are important to you all in one place and on the go. I also have to mention PeoplePerHour due to the convenience of being able to find talented freelancers in minutes. Yes, I know I'm biased.
If I could, I would eat non-stop fish.
Especially tuna, sardines and anchovies. Food of the gods.
*Spyros pictured with some of our Athens team.
Join the remote working revolution
We're on a mission to debunk the 9-5 and make work flexible for everyone. Why not join us as a freelancer or business? 3M freelancers are using us to find work and over 1M businesses rely on our network of trusted professionals to get the job done confidently and on time.