Buyer story: From a dining table with a laptop, to our own office!
Meet Tanya and Nathan, our Cert 5 specialists for corporate branding solutions. Read their inspirational story on how they started from a dining table with a laptop, to having their own office and dedicated workspace.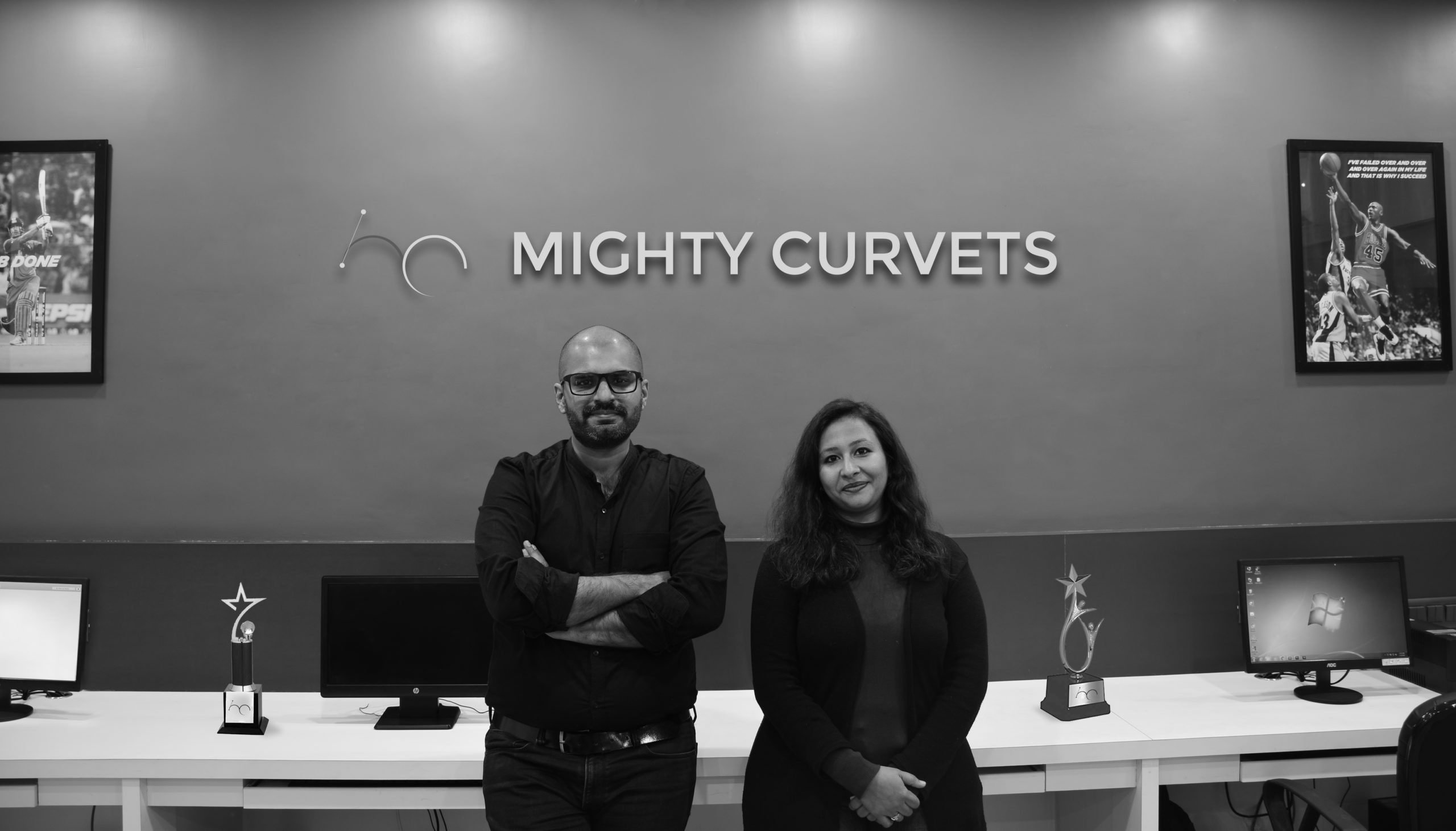 Tell us a bit about yourself. How did you both meet and how did you get into freelancing together?
It all started 6 years ago when we both got married in December 2010. Nathan was already a full-time web development freelancer and we both started to build our sweet home. In October 2011, we were blessed with a daughter and then things started to change.
In August 2012, Nathan started a "night" company. So for 2 and a half years, he did his day job and took care of the company and clients during the night. I then started to look after the client servicing and marketing aspects of the company until it became our exclusive day job.
Finally, things started to look good and the transition made us both very different human beings. Our company, "Mighty Curvets" was born. We have divided roles and now work systematically to service as many clients as we can.
That sounds fantastic! What were your previous jobs, before deciding to freelance together?
I was 100% a home-maker and did some academic coaching much before our wedding. I used to teach Science and Maths to young children. Nathan started as a UI designer working for European as well as American MNC's. He has worked for more than 12+ years in this industry with more than 6 MNC's.
Nathan is indeed the heart and brain of our company, as he knows everything about designing, development, the web, mobile, front-end, back-end, etc. This helps us to take on the right projects and suggests the right methodologies for our clients. I have been since contributing as a mediator between the clients and the technical team. But gradually, as we are now full-time, my role has expanded. I look after complete client communication and relevant marketing needed to keep track of clients and creating bids to generate more opportunities.
How did you both come across PeoplePerHour?
We came to know about PeoplePerHour through online blogs and forums related to the freelance market.
What was your first job like on PeoplePerHour?
It was both painful as well as beautiful. Painful because I know Nathan spent a full month on the platform and was not getting any work. I remember Nathan making proposals for different jobs at around 10 PM till 3 AM, until he got a response one night. Initially we thought it would just be the usual, "this job has been awarded to another seller" message, but instead we received, "Hi, I am interested in your proposal, could you tell me roughly how long this will take you?".
We got the job and were paid £10 for designing a logo. He took the entire night to design a logo that the client wanted. He came to bed at 6:30 AM saying that the work had been submitted. I was angered by what happened, as he had spent the whole day and night doing a job that was only worth £10! I told him to leave this and focus on other things worthy of his talent. But Nathan said, "We need to start this entrepreneurial dream, even if it is for a small price!! If I leave now, it will be a life of comfort zone, full of insecurities and doubts".
Nathan's positive attitude and hard work paid off and he started getting work from there on. I am so proud of him and pleased he didn't quit. I now put my heart and soul in to bringing him the best clients, which has resulted in a 100% client satisfaction ratio, with over 225+ 5 star ratings.
We congratulate you on your success! You must be very busy! What is a typical day like for you?
It starts with client follow-up emails, followed by ongoing revision work based on their feedback and assisting with client retention. We will then spend time sending out relevant job proposals and wrap up at around 1 AM.
What does your future hold? Where would you both like to take the business?
Well, we started from a dining table with a laptop and today, we have our own office and a dedicated workspace! We are growth oriented people and would only like to take this further. We would love to end up being a 50+ employee company with a regular flow of work.
What are your top 5 tips for freelancers who are new to PeoplePerHour?
Just understand that it is not about doing a job "cheaper" than your competitors. You cannot compromise on quality. Our first job paid just £10, but we soon realised that we could have charged £50 and would still have been selected based on our work portfolio.
Secondly, respect your clients. No client is too small. Focus on delivering the right solution for the right client and do not seek to differentiate between high paying and low paying clients.
Thirdly, understand what your client wants, rather than providing a one-size-fits-all solution.
Fourthly, you have a right to say no to whatever you feel is not right. PPH is there to take care of what was initially agreed and manage the situation in case of a dispute.
Lastly and most importantly, don't be fake. Do not post as a UK or US based company if you are a one person team working in India. We are very proud of the fact that we are located in India and have seen many clients sceptical in working with us. We have always been honest and have come to learn that we will get clients because of our amazing portfolio, which always diminishes their scepticism in the end.