From freelance writer to creative agency owner, meet John Ashton
In search of freedom, fun and flexibility, John set up Brighton copywriting agency Write Arm in 2012 from his kitchen table. Now, several years on the former freelancer boasts a turnover in excess of £500,000 and is inspiring others to do the same through his new venture, The KitchenTable Community.
Freelance writing success stories don't come much better than this…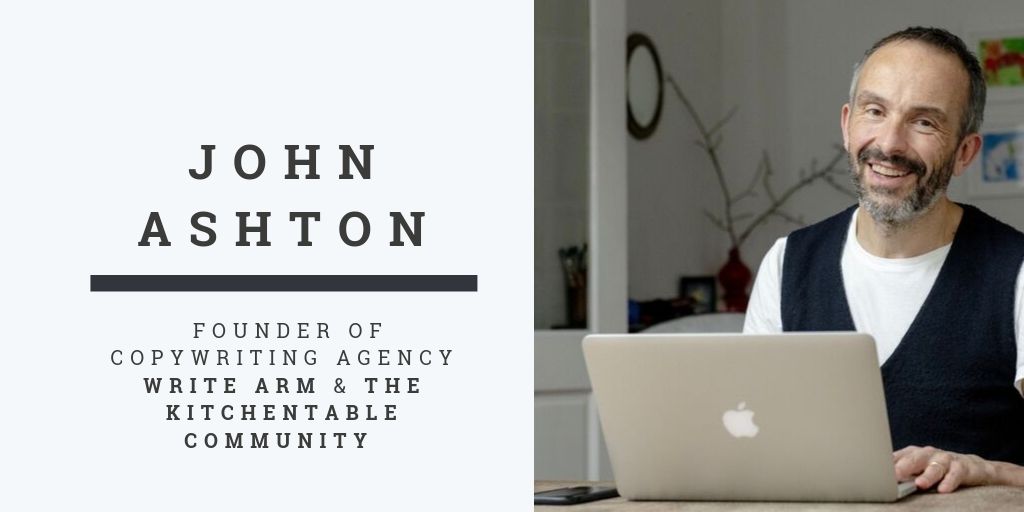 Where did the inspiration for your book The KitchenTable Method come from?
After establishing myself as a freelance writer, I realised I wanted to dedicate more time to my young family and shape my working life around them. While on a train to Glasgow, I had a eureka moment to launch my own virtual creative agency. I started Write Arm from my kitchen table 7 years ago. Now, I want to inspire other creatives to make that leap of faith too.
My book The KitchenTable Method explains how even the most non-business savvy freelance creatives can aspire to have their own agency. If I can do it, so can you.
What's the one piece of advice you wish you'd received when starting your agency?
Make sure you have a clear and compelling proposition. When I started Write Arm, the proposition was 'We write anything for anyone – oh and by the way we also dabble in design and web build.' It didn't resonate at all. When I honed it to 'We are a flexible writing resource for marketers' we got a lot of traction because it was clearly understood and, more importantly, was attractive to our target market.
How has Write Arm evolved from day one to the present?
We used to work with anyone, but almost all our clients are now marketers – either agencies or in-house teams. I also now have two members of staff who handle most of the operational logistics. They are brilliant and have freed me up to work on the business and to develop my new venture, The KitchenTable Community.
There's a lot of noise out there. How can brands continue to stand out and make fresh content in a saturated market?
First and foremost the content must be relevant and useful to the target audience. I'm a great believer in being as niche as possible – it's better to have an engaged, specialist audience of 10 than a non-specialist disengaged one of 10,000.
Do you have a mantra in life?
I have a number of them. 'The customer is always right, even when they are wrong' is a very vital coordinate for keeping on the straight and narrow. So too is 'Always treat everyone fairly'. Most important of all though is 'Mustn't grumble', because you really mustn't.
What does the future of work look like to you?
Flexible remote working is the future. The traditional office 9 to 5 is past its heyday. The boundaries between work, leisure and family life are blurring and technology allows us to configure our working lives in ways that were unimaginable a generation ago. There's also a massive environmental imperative that's driving the shift, because if we are to save the planet then we need to commute less.
What's your favourite brand and why?
Extinction Rebellion. They are a climate change movement making an enormous difference on a tiny budget. They are instantly recognisable and everyone knows what they stand for. They demonstrate that if you really believe in something and have the commitment to put those beliefs in action, you can change the world. They are incredibly smart too – they know how to make a difference.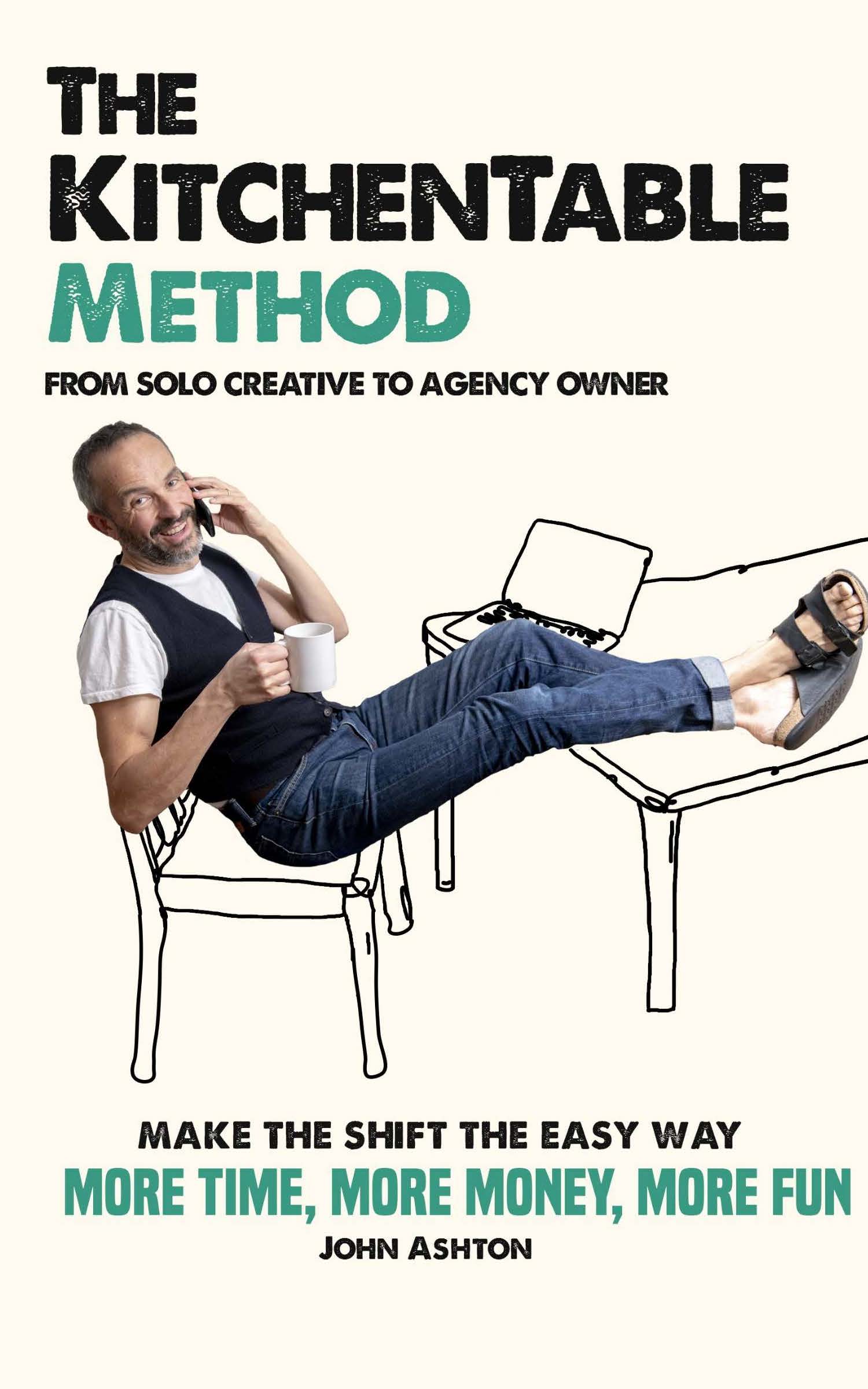 WIN a copy of The KitchenTable Method!
If you'd like to read more about John's story, you're in luck. We're giving away 3 copies of The KitchenTable Method over on our Twitter page.