Celebrating a decade of PeoplePerHour
Dear PPHers, 
This year, PeoplePerHour is turning 10 (we know, wow!). To celebrate in style and thank you all for making this journey possible, we'll be throwing a birthday party in one of London's most iconic venues. Watch this space for more information — we hope to see you there! 
And here is a celebratory note from our Founder & CEO Xenios Thrasyvoulou:
Last week, my little baby – PeoplePerHour.com – turned 10. I almost can't believe that this little experiment that I started a decade ago as an escape from my previous business, is now ten years old. I began knowing nothing about the online or tech world, yet somehow I have a growing, profitable and thriving business serving over 2 million users all over the world. It's just surreal to me.
This has been a journey of a lifetime, and one which would not have been possible without the great people that I've been so lucky to encounter along the way. My amazing team, our awesome and passionate community, our investors, our partners and stakeholders and first and foremost my amazing parents who trusted in me and were my first investors. Thank you all for making this journey possible
Any milestone we hit makes me reflect back on all that's happened. There are way too many stories to cite here, but some that stand out are:
fighting bailiffs out of our offices twice, when we couldn't make rent;

an intern literally just disappearing one day after lunch (as soon as he got his paycheck coincidentally), without saying a word or answering calls, which forced us to call the police!

someone starting to break-dance in an interview (yes, this happened!);

a new hire turning up completely off-her-face drunk on her first day after lunch break;

paying people a fiver to sit in the office pretending they work for us so that we looked bigger when a major broadcast station (no names, just Google it!) turned up for a TV interview, which got broadcast on the 6 o'clock news (as they say 'you gotta fake it, till you make it');

to the moment when we turned our first month's profit in November 2013  – one month ahead of our target – and I felt like the whole world's weight just dropped off my shoulders. That was a moment of bliss, as were many more to follow.
As I told my team on Tuesday, in a short talk before we did cake and champagne, mainly two things still get me out of bed every morning 10 years in.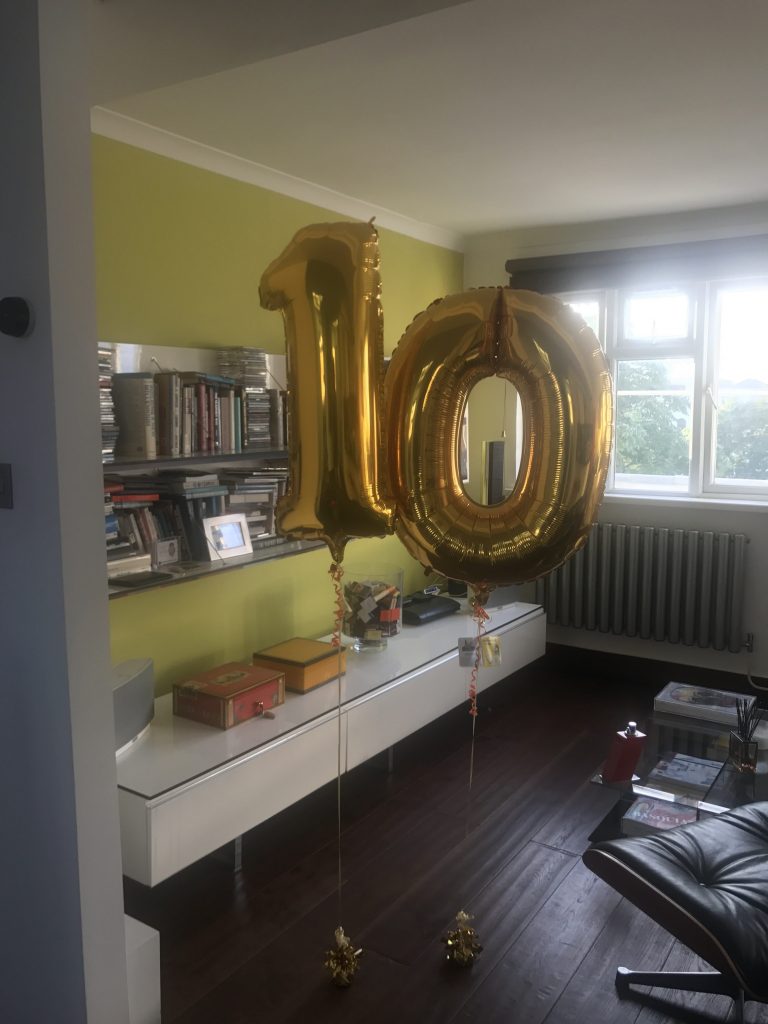 Massive thanks to the kind-hearted anonymous giver who sent this little gift…
Knowing that what we do actually makes a difference
We deeply share this belief that the freelance economy matters. As our mission statement says, it empowers people to live their dream of being financially independent, working freely, when they want, for whom they want, from wherever they want, for as long as they want, earning as much as they can, without being capped by corporate bureaucracy and politics, doing what they love, and not being tied down by the 9-5 corporate machine.
Years ago, when I sat down to think about a mission statement – normally, no small feat – I actually didn't have to think at all. I just recited the very testimonial that, through the years, we've heard so many times. Again and again, in writing and in person, almost word for word, from both our Buyers and Sellers as if they all conspired together to come up with a raison d'etre for the company: because of PPH I was able to build my entire business from the ground up, be my own boss and financially independent. Thank You!
Doing something that matters means a lot to all of us at PPH. We are not in business JUST to make money – although, that is a goal too, no denial – but in doing so, we make the world a better place.
We have a mission and a purpose that's grander than our own 
That matters to me a lot because I want the organisation we are building with so much toil to outlive us all. I'm a true believer that selfish organisations have a limited lifespan, no matter how much money they make in that lifespan. Eventually, the world catches up with them. Purpose-driven organisations, on the other hand, outlive their people and their leaders.  It's as if that purpose takes on a life of its own, it becomes this unstoppable force that transcends all else, it makes them independent, fool-proof and unstoppable.
I've always been of the philosophy that given a choice I'd rather have a smaller business today that lives forever than a large one that dies tomorrow. We are in business for the long term.
Purpose has another benefit. It gives you tailwind that allows for a lot more screw-ups and mistakes – something that people just starting off in business, like I did, will inevitably make lots of… as I did. An organisation without a purpose needs to execute with surgical precision, it cannot afford any mistakes.  Having a strong purpose, on the other hand, buys you empathy from all around and gives you momentum to march through your screw-ups. People WANT you to succeed because you make the world a little bit better.
As if that wasn't motivation enough, I also get out of bed every morning because I believe that we are still on Day One of this new phenomenon. The freelance economy is still in its infancy, particularly in terms of adoption at the business end. Whilst statistics show that 1 in 3 people do some sort of side 'gig', only c.3% of it is done digitally and only a small percentage of businesses (most of which are at the smaller nimbler end of the spectrum) do it systematically. In other words, while the supply and desire to work more flexibly exists, and while the benefits of cost, flexibility, reach of talent, and diversity are unquestionable, it still hasn't gone mainstream.
We see our job at PPH as building the products and services that will make that happen. And that's what we are doing.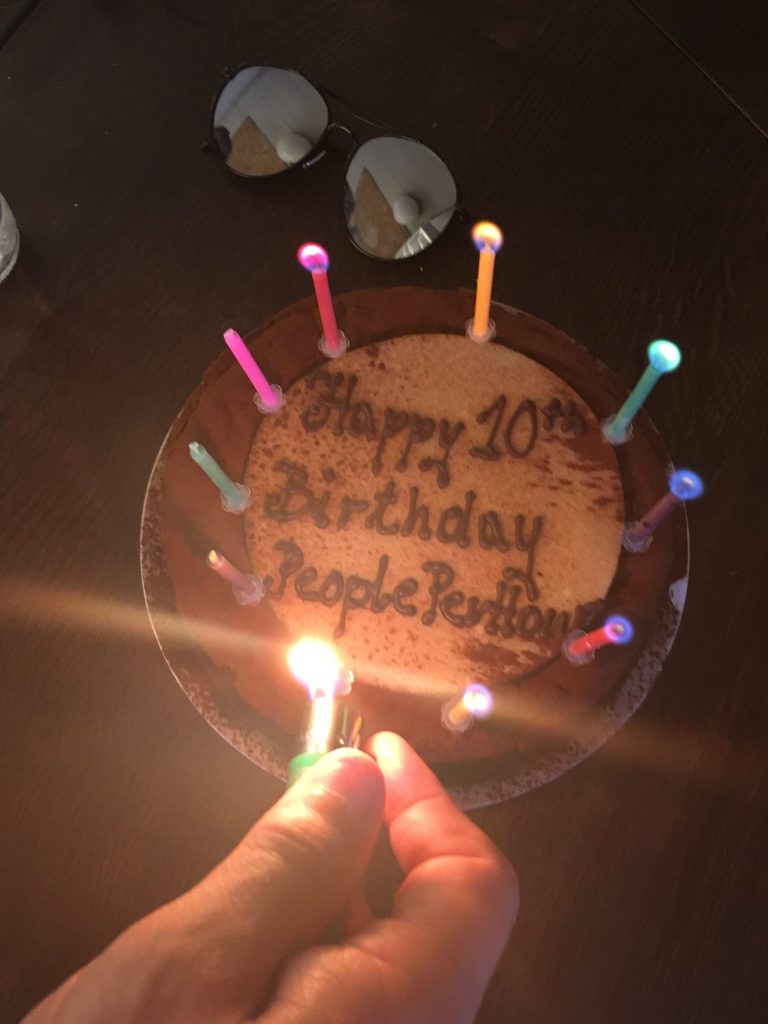 Taking the flexible workforce to the next level
Every birthday should come with gifts and surprises, and Tuesday's tenth birthday was no exception. It saw us quietly working away on the soft launch of our latest development; while we're not quite ready to make the announcement yet, suffice to say we're excited to be working on a new product that we think will take the use of the flexible workforce to the next level.
It's widely acknowledged that while the freelance workforce has been fully embraced by the SME, Enterprise is yet to commit to the relationship. Our newest baby is set to counter that, taking all of the honed IP and know-how that we've accumulated over the years and tailoring it to suit the needs of the larger organisation, with specific focus on the on-boarding, procurement, discovery, project management and payment workflow, end-to-end, all wrapped up in a bow, to work seamlessly at scale.
We have no doubt that our new project will be a success… but more importantly, even if it weren't, it's another step towards our long-term strategy. Another hill-top toward the mountain-peak. Our aim is to be the innovator in the space, investing in creating an innovation engine, which generates new products designed to serve different segments of this burgeoning, yet still infant, ecosystem. Because young as it may be, this ecosystem has the power to be a game-changer for businesses large and small.
Studies conducted by McKinsey, PwC and others consistently cite forecasts that in the next decade or two over half of the talent in organisations will work flexibly.  Studies that PPH conducted internally, working with research bodies such as the University of Westminster, show that over half of the working population (up from 30% today) will be freelancers in one capacity or another by 2020.
If we succeed in our longer-term goal, those people will be using products designed and launched by us. That's what I obsess about all day, every day, for a decade already, and I don't plan to stop until it becomes reality.
Lastly, 10 years in, I feel as proud as ever to be surrounded by such an amazing team. There are people like Tom, my first Engineering hire and Spyros, my CTO, both of whom have been with us almost from the very start – 9 and 7 years respectively! WOW, thanks for putting up with me, folks. Then there are people who have joined just in the last year and yet have elevated the business to a different level, making it so much more of a pleasure to get to work every morning and march on towards making that mission a reality. Super intelligent and highly qualified people who literally could get a job anywhere, choose to work with us, fostering a culture of collaboration, passion, creativity, openness and ideation, but equally discipline, precision in execution, focus and accountability.
Folks, thanks for trusting in our purpose and being part of it. Salute to many more years to come!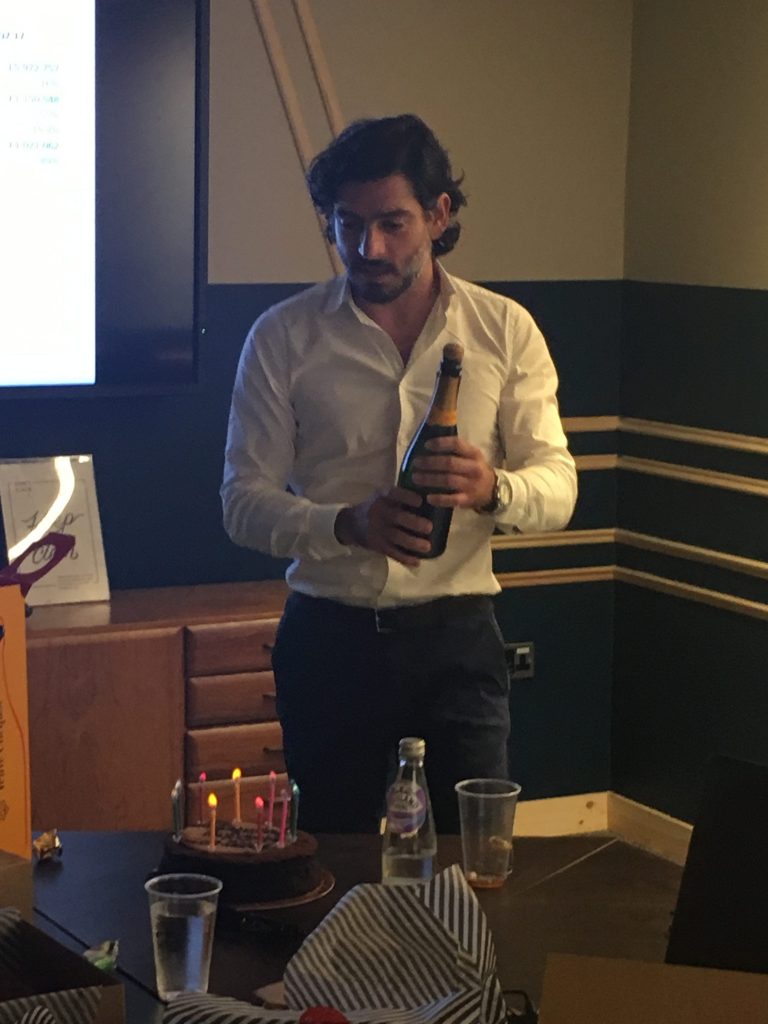 CHIN-CHIN!