3 ways to work with freelancers
Choice is important in life. Whether it's a choice of latte or flat white in the morning, or a choice of how to find the best freelancers for your next project, it's always beneficial to have different options. That's why we offer 3 different ways for buyers to work with freelancers within our marketplace. Here are our 3 options on how to work with freelancers on PeoplePerHour.
So what are the 3 options?
Purchase an offer: On occasions where you want to quickly buy pre-packaged 'off the shelf' projects, offers

are the best fit

Post a project: Sometimes you have a specific project in mind you'd like freelancers to apply for, that's when you can post a project
Contact a freelancer: Finally, there may be times when you need a particular skill from a freelancer and to work with them on a recurring basis. This is where contacting freelancers

are often preferred
With all 3 options, the security process remains the same. You will always agree to a fee, pay a deposit into escrow and only release the deposit with the rest of the funds to the freelancer once you're happy.
Offers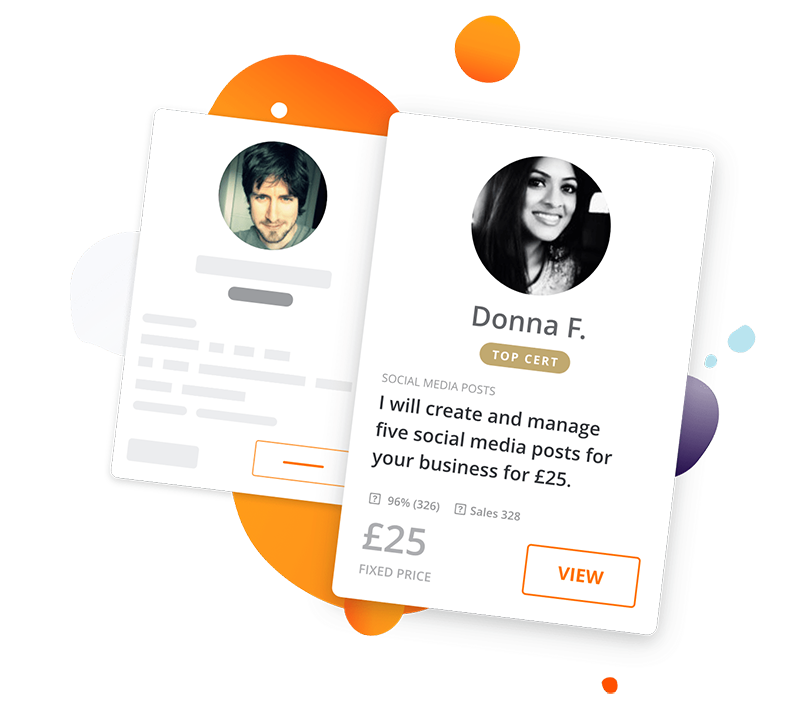 Browse fixed priced projects offered by freelancers.
If you want something done quickly and at a good price, offers are the best option. Offers are fixed priced projects created by freelancers to make it even easier to get the work you need done. Once you find the offer that you're looking for, you can either purchase it immediately or contact the freelancer to discuss requirements first.
When browsing offers, you can see past reviews, how many days it will take to complete and typical response time from the freelancer.

Freelancers often include add-ons to their offers, which you can also purchase as part of the package. For example, you may have found an offer for a single SEO-friendly blog post, but may want them to complete more than one blog as part of your project.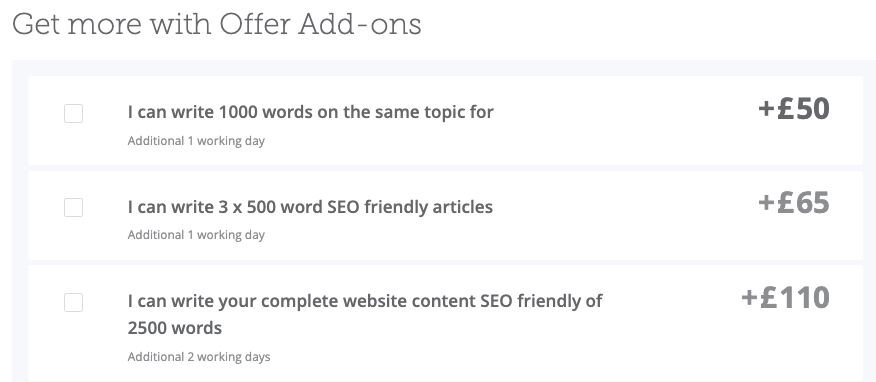 Example:
You've just set up your business, but now you need someone to create your logo. Simply search "Logo design" in the offers section of our website, and thousands of fixed price offers for logo design will pop up. All you have to do is find the right offer that works for you.
Key benefits:
Quick and easy to get your task moving
Simple to find how long it will take to complete
Option for extra add-ons if required
Post a project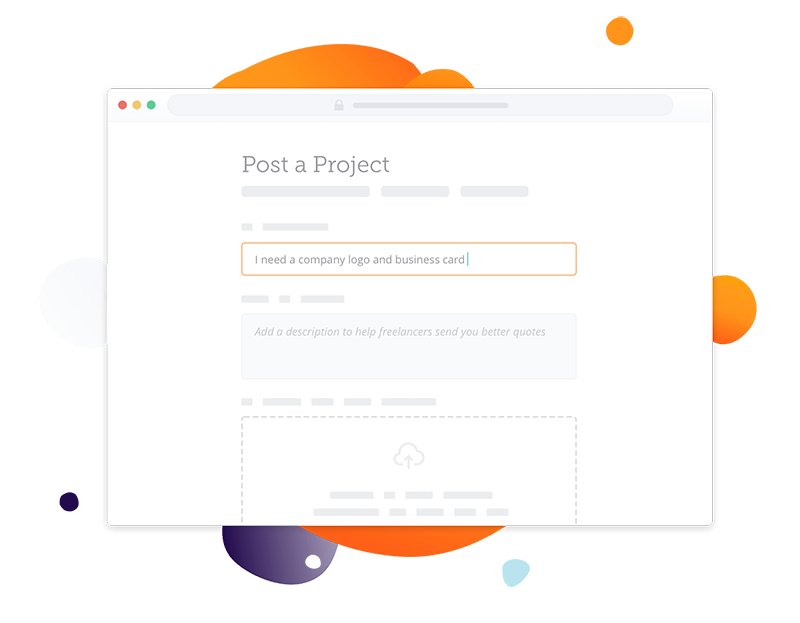 Post your project to start receiving freelancer proposals in minutes.
When you need a bespoke solution, the best option may be to outline your requirements using our intuitive project posting template.
This gives freelancers the opportunity to send you bespoke proposals for your project. Projects on our platform often receive lots of proposals, so we help you prioritise by recommending high-quality proposals and hiding proposals that we deem to be irrelevant to you.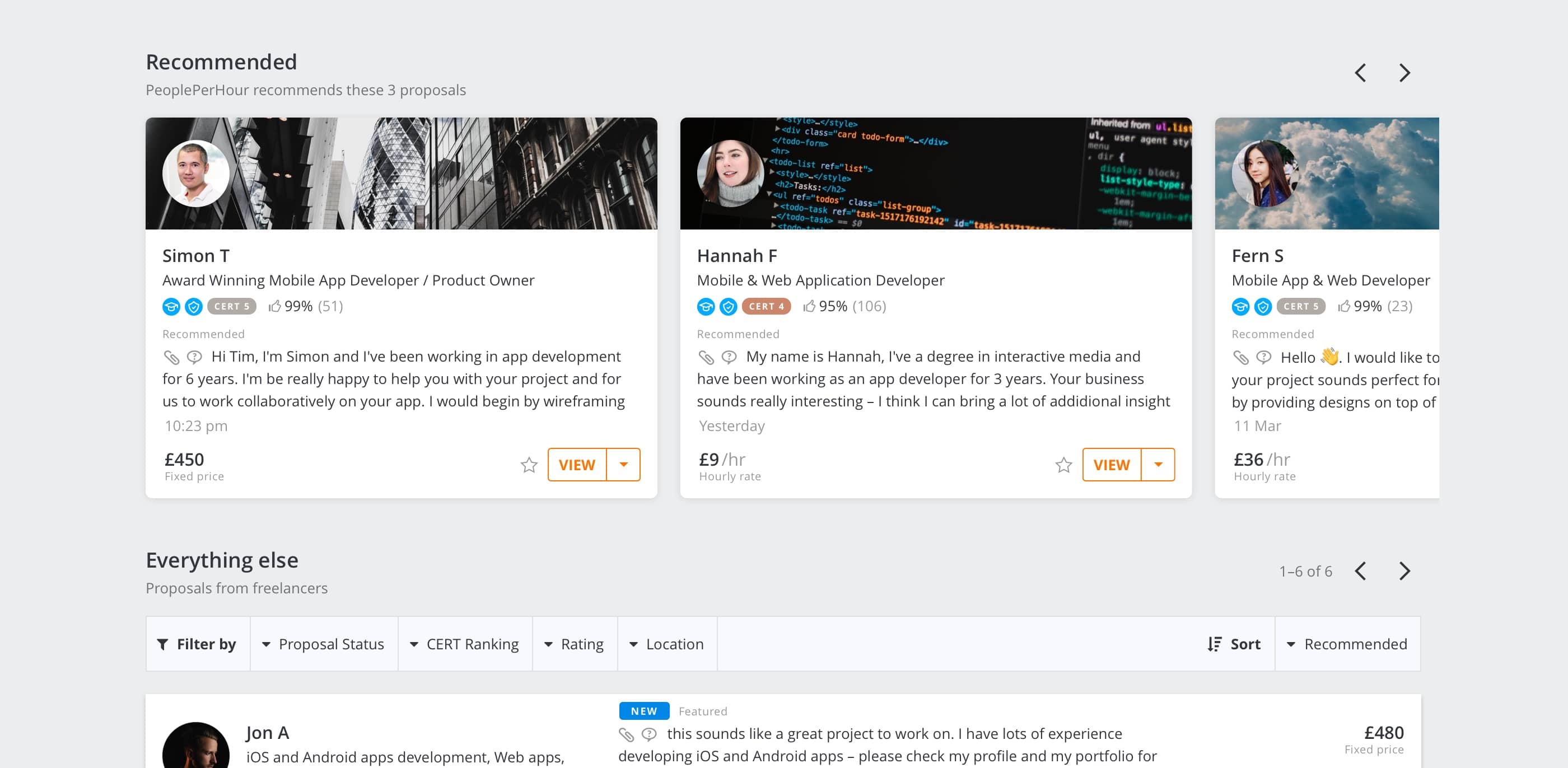 Once you're happy with the number of proposals you've received, you can review them at your leisure. If you have further questions that you need to clarify with freelancers, you can respond to their proposals, before awarding the project once you are happy.
Example:
You want to create your e-commerce website, but you're not sure which platform to use. Post a project outlining the key details of your requirements, and then ask for advice in responses. This way you can get some quick advice from multiple freelancers to help you shape your decision, and once you're happy, you can start working with your preferred freelancer straight away.
Key benefits:
Easy and quick to post a project
Review choice of proposals specific to your project
Confidence that the freelancer will be ready to start working straight away
Contact a freelancer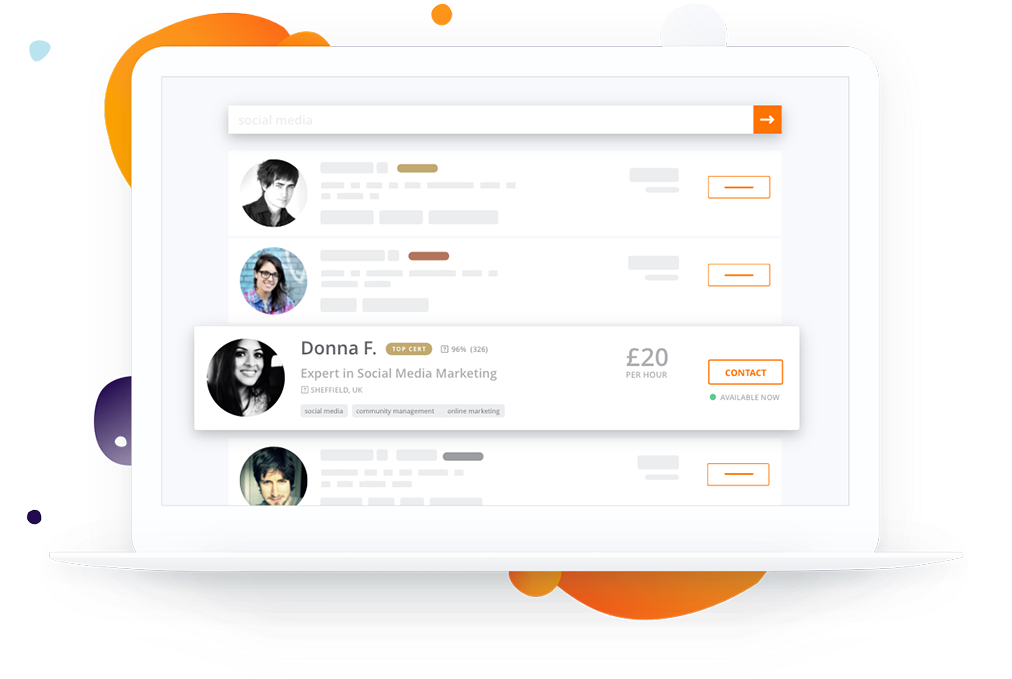 Find and contact freelancers directly.
Sometimes it's easier to find the right freelancer yourself, especially if you're looking to work with an individual on a recurring basis. This can be a little more time-consuming for you, but the results are often worth it. Browse through freelancer profiles and take a look at their portfolios and reviews from buyers that have previously worked with them.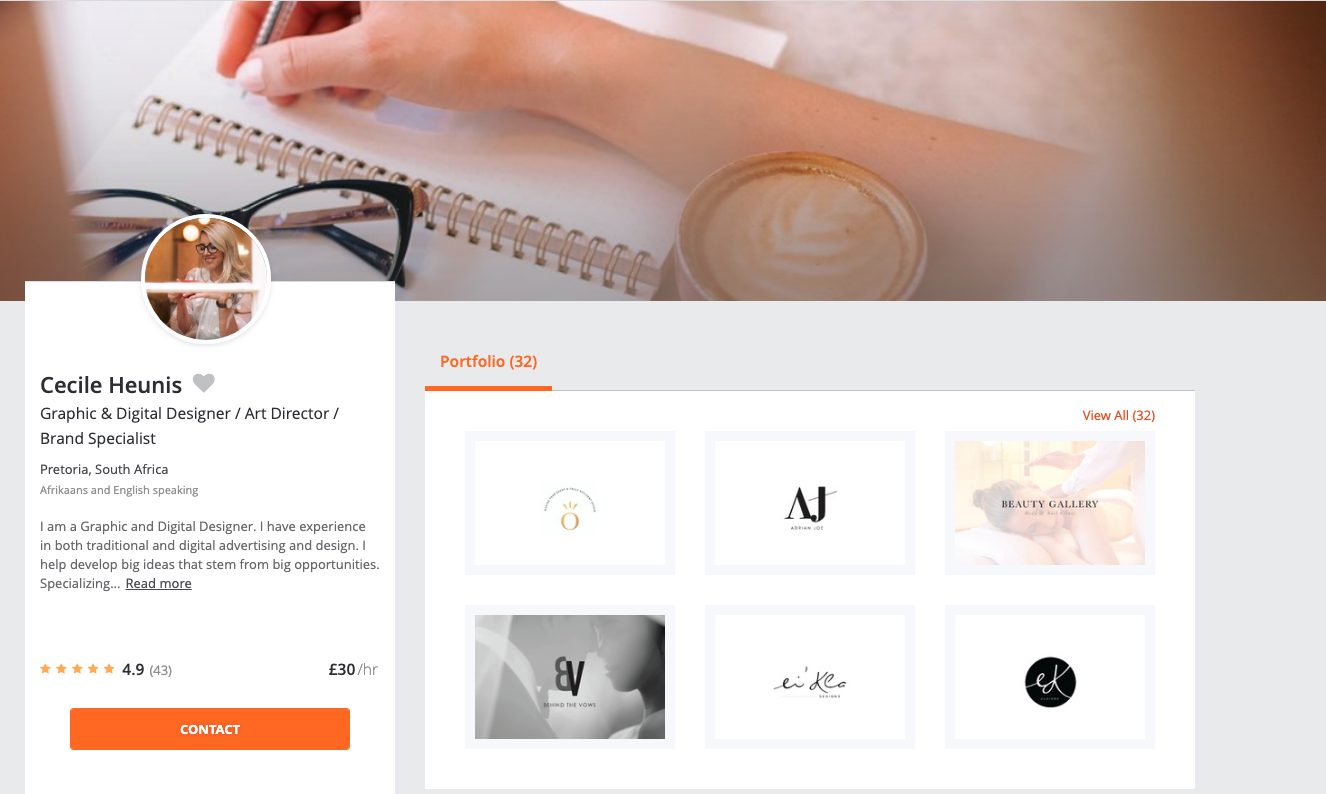 Once you find the right freelancer, simply click the "contact" button on their profile and outline the project you wish to collaborate with them on. From there, you can discuss your project in detail and then agree to a price once you are happy.
Example:
Your business has occasional demand for a web developer. perhaps more specifically a freelance game developer. In order to feel confident in building a long term relationship with a freelancer, you want to review individual portfolios and speak to a few freelancers privately. Contacting the freelancers allows you to find out who has the right skills whilst also testing whether you can work them effectively on an ongoing basis.
Key benefits:
Find the perfect freelancer for your job by browsing through their portfolios
Contact a freelancer directly and discuss requirements before working with them on a specific project
Read more: