What freelancers should know when working with eCommerce clients
Freelancing isn't all sunshine and rainbows. It's a super competitive environment, especially if your target clients specialise in Ecommerce.
To find and secure work, you need to have the right toolkit to be able to truly help Ecommerce clients and add value to their business.
In this guide, we're going to talk about just that — the characteristics/skills that you need to bring more value when working with Ecommerce entrepreneurs.
Whether you have your freelancing profile listed on reliable freelance marketplaces such as PeoplePerHour or you have your own website, you need to have the following elements ironed out if you want to convince Ecommerce clients to hire you.
1. Ecommerce hacks and strategies
What makes Ecommerce entrepreneurs successful? What strategies are they using to achieve their business goals?
As a freelancer, knowing the answer to these questions will help you grow your clients' Ecommerce business.
For instance, if you are helping dropshippers with content marketing, an effective strategy you can employ is to publish relevant and value-packed content on your clients' websites.
The post that Oberlo published titled, Everything you need to know about dropshipping is a good example of how your content should look.
When you talk about how dropshipping allows for lower overhead costs since suppliers handle product inventory, delivery, and manage returns, newbie dropshippers will have a better understanding of how the business model works.
This, in turn, helps them carve out a better way of appropriating their budget and other resources.
To increase the likelihood of your content marketing campaign's success, you need to have a compelling article title. Sharethrough's headline analyzer, can help you with just that.
The tool analyses and rates your headlines and give you specific recommendations on how to improve it.
It also gives you an engagement and impression score so you know if your headline is engaging enough or if it leaves a strong impression on your target audiences.
Being able to come up with compelling titles is something your Ecommerce entrepreneur clients require. If you highlight that as one of your skills, it'll be easier for your clients to hire you when compared to your competitors who don't possess the skill.
2. The latest Ecommerce trends
If you've been keeping abreast of the latest Ecommerce trends, you'll be in a better position to help your clients fish for winning products and do money-making adjustments to their Ecommerce store — or prevent sales from leaking.
Your Ecommerce clients are aware of this. In fact, when hiring freelancers, they are looking to capitalise on the freelancer's industry knowledge to take their Ecommerce business to the next level.
This makes it crucial for you to highlight that you are constantly studying the latest Ecommerce trends.
When your prospective clients see that you are giving due diligence towards studying the latest Ecommerce trends — which basically means that you aren't slacking off — then hiring you becomes even more enticing to them.
3. Ecommerce tools and software
If you want your collaboration with your clients to run smoother, you need to be familiar with the Ecommerce tools that they're using.
These can range from project management tools so you can help your clients run their entire workforce remotely (if you're a manager), or perhaps Ecommerce plugins to help your clients streamline their product integration and order fulfilment process, etc.
Oberlo, for example, can show you what products are ordered and which supplier is processing the order for you.
Considering how most Ecommerce entrepreneurs are using Oberlo to find products to sell and process their orders (among other things), you'll do your clients a lot of good if you already know how the tool works.
The shorter your learning curve is, the faster your onboarding process becomes.
Instead of you having to spend X days or weeks learning how a certain tool works — which can be costly for your client — you can jump in immediately and do what you have to do, providing value to your client.
4. Influencer marketing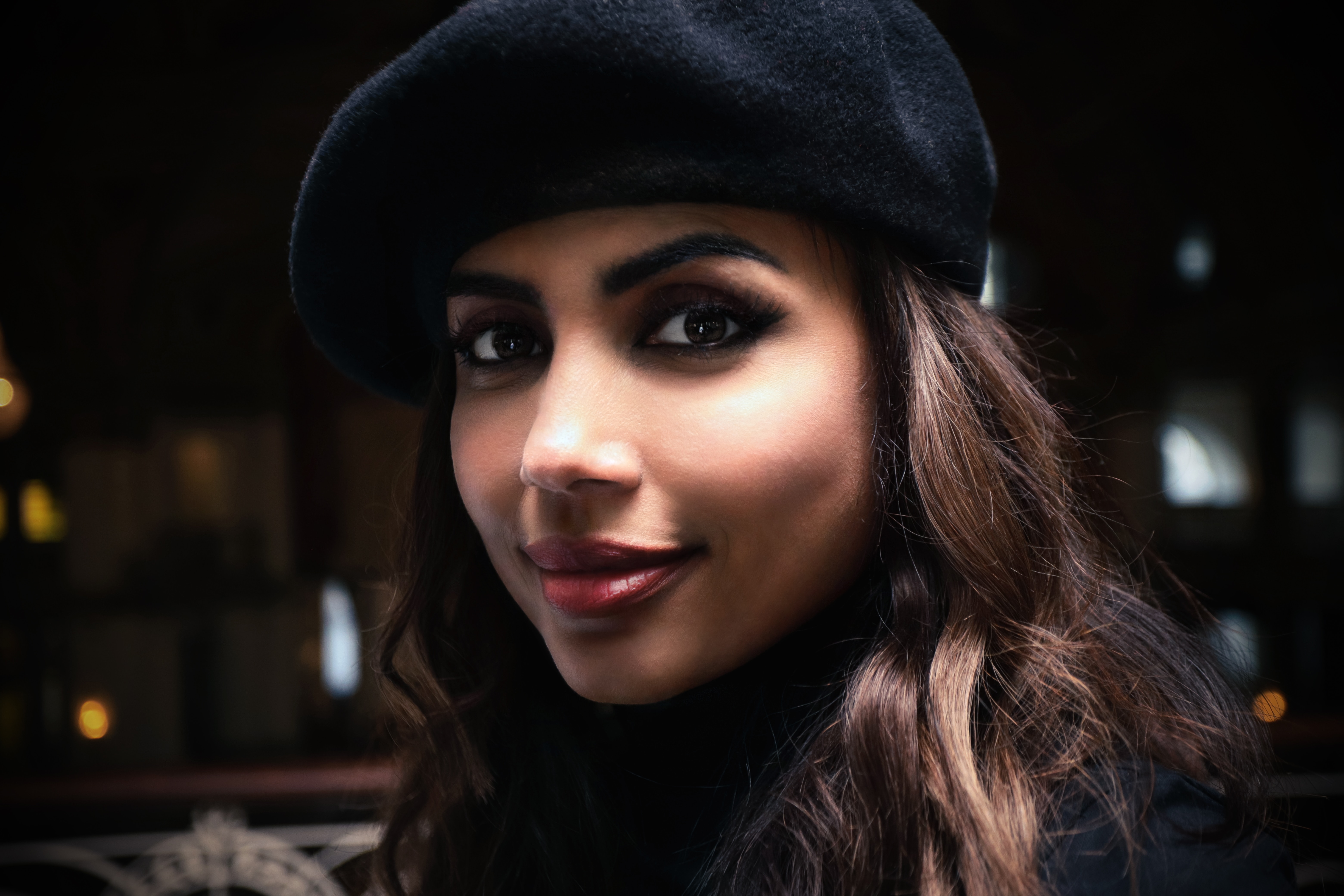 Ecommerce entrepreneurs often use influencer marketing because it really does work.
Influencers have a tonne of followers who take their words seriously so they can bring your prospective clients truckloads of sales.
Whether you're in it for brand visibility, leads, sales, or customer engagement, influencer marketing can be the marketing method you need to accomplish your goals.
If you're quite new to influencer marketing and you aren't THAT familiar with how it works, allow me to share with some crucial tips to make your influencer marketing campaign successful:
Discover the groups/pages that your clients' target audience join. After learning from your clients which niche they're operating in, use Facebook's Audience Insights Tool to know the groups that are formed around that niche.
Supposing your client is into Paleo Diet. You can enter the keyword under the tool's "Interests" box, click the "Pages Likes" menu, then scroll down. This is what you'll see.
Now that you can see all the groups available regarding Paleo diet, you can check out the pages and reach out to the influencer or administrator managing it to strike a partnership.
2. Check the influencer's engagement rates.
Be careful when choosing which influencer to partner with. Those who are new in influencer marketing will make the mistake of working with someone based on their follower count.
Be sure to check other metrics as well. (e.g. engagement rates, number of content shares, etc.)
If you're looking for influencers on Instagram, you can use an online tool like Influence.co to get more insights about the influencer.
Here is some pertinent data that the tool can give you.
You can also use Buzzsumo by typing in keywords relevant to your client's niche to view the posts published about it.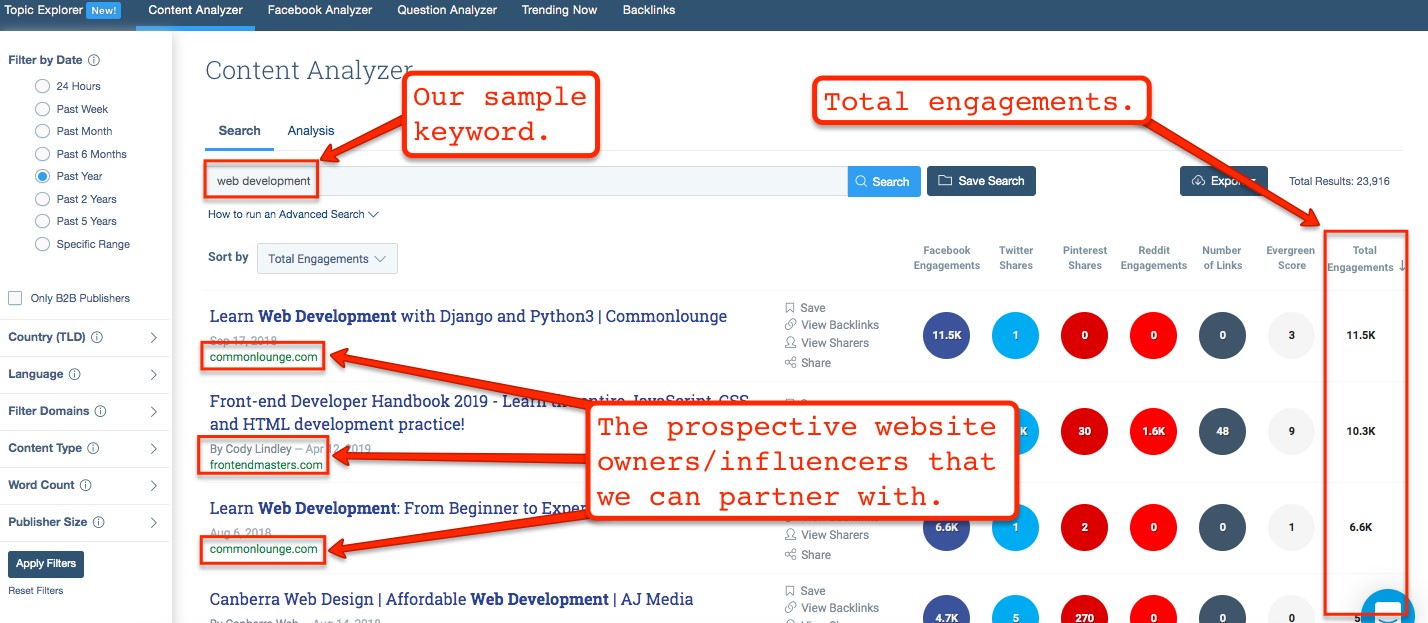 3. Remember the "What's in it for me?" rule
When reaching out to influencers to strike a deal with them, be sure to address the question, "What's in it for me?" Don't focus on how awesome you or your product is, focus on how they can benefit from dealing with you.
Remember, at the end of the day, they don't really care about who you are and what you do, they, just like all of us, are concerned about how they can benefit from an endeavour.
What's next?
The Ecommerce space is experiencing massive growth!
More and more people are opening up shop and jumping on the Ecommerce bandwagon.
There is a massive opportunity for freelancers to secure work with Ecommerce clients. Instead of seeing other freelancers close more deals with Ecommerce clients, why not close more deals yourself?
By addressing these points in your freelancer profile, you can increase the likelihood of Ecommerce site owners hiring you to grow their business.
Do you want to grow your pool of clients and close more deals? Creating a freelancer profile on PeoplePerHour can help you on your way. We have thousands of projects and we are trusted by both business owners and freelancers worldwide.
Featured Photo by Igor Miske on Unsplash