Insurance when hiring freelancers: Everything you need to know
Bringing someone on board can be stressful enough without having to think about business insurance! That's why we invited our friends at Superscript to provide their insight for buyers thinking about insurance when working with freelancers. Here are some of their top tips.
Freelancer or contractor?
The terms freelancer and contractor are often used interchangeably, but they're associated with different industries and slightly different ways of working. While freelancing is usually associated with short-term work in the creative industries such as freelance design or through online marketplaces like PeoplePerHour, contracting is more often associated with professionals working with a single client, full-time, for a longer set period of time.
For the purposes of tax, both come under the classification of self-employed, which means that the onus of registering with HMRC and completing a self-assessment tax return lies with them. However, it's not quite as straightforward when it comes to your business insurance.
Am I legally required to have business insurance to cover freelancers?
First off, the only form of business insurance which is ever a legal requirement in the UK is employers liability insurance, which applies only to businesses with employees.
It's worth noting that some contractors may be considered employees. However, if you're working with a freelancer through PeoplePerHour on a contingent basis, there is no requirement to take out liability insurance.
Should my freelancers have their own business insurance in place?
While business insurance, other than employers liability, is not mandatory, you may feel that it's worth checking that any contractor or freelancer you're hiring is adequately covered. Of course, this can vary country to country, so you may want to check this with the freelancer.
Common cover for freelancers
Professional indemnity insurance
This cover is designed to reimburse defence and compensation costs in relation to the professional work which was done. Professional work could be design, advice, consultation or other services like accountancy or recruitment.
Covers which are important in specific industries
Media liability insurance
Covering infringement in media content and advertising, including website, blogs and social media, and violation of privacy rights. So, for example, if you were to accidentally use an image that you didn't have the rights for, or if you used someone else's artwork without permission, media liability would cover compensation and legal costs. This cover is automatically included in Superscript's professional indemnity or cyber cover, at no extra cost to you.
Cyber insurance
As the world becomes increasingly digitised, the threat of cyberattacks and data mishaps looms larger. While being cyber-savvy can go a long way, all it can take is a momentary slip of judgment – a click on a dodgy link, for example, resulting in leaked confidential information and, potentially, a breach of the GDPR.
As techy as it sounds, cyber insurance isn't just for big tech businesses. In fact, it's relevant for the vast majority of businesses these days – and it doesn't just provide financial compensation in the event of a cyber catastrophe. It also provides expertise in the form of cybersecurity support and expert crisis management.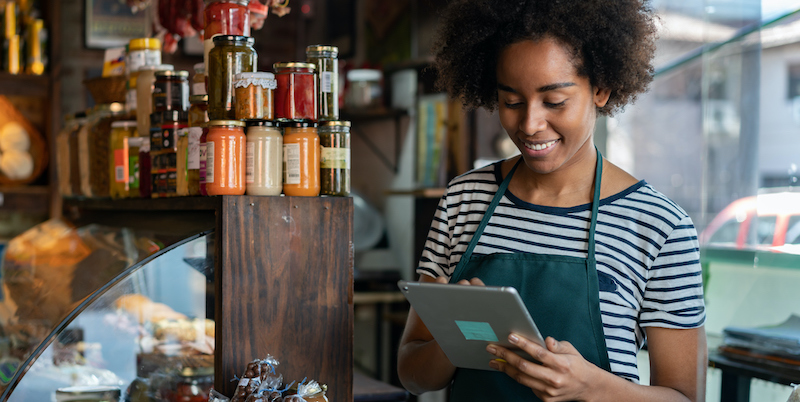 We've partnered with Superscript, who offer flexible, customisable business insurance by monthly subscription for both small businesses and freelancers to give PeoplePerHour members 10% off their business insurance. For more information about the different types of business insurance, and examples of when they'd be useful, visit Superscript's simple guide to business insurance.