Meet the winners of the PeoplePerHour Freelancer Awards 2017: Rebecca Appleton
This is part of our series of PeoplePerHour Freelancer Awards 2017 interviews with winners.
Rebecca Appleton, the winner of The Business Whisperer award, tells us how she used PeoplePerHour to grow from an ambitious solo freelancer to a 10-people agency.
How and why did you get into freelancing?
After working at an agency for a number of years, I purchased the client list for a department I had set up and run in order to launch my own business. I registered on PeoplePerHour to help me build my portfolio and find new clients to propel my own agency's growth. Having the ability to bid on jobs that fill my skillset and be found by other businesses actively looking for PR expertise, copywriting and SEO was a huge help as I found my feet as my own boss.
It also provided peace of mind that I'd be able to find enough work to make a success of my fledgling agency. Almost seven years later, I have a team of 10 people and a successful agency that's worked with brands such as Listerine, Calpol, and Neutrogena and collaborated on projects with Jamie Oliver's FIFTEEN and Lufthansa, but we still complete hundreds of projects on PeoplePerHour each month.


How did you get your first client?

After I filled in my profile and uploaded some examples of my previous press releases and web content, I browsed through job postings and started to bid on those that matched my skill set. I initially priced my services lower than I would usually have charged in order to win my first few orders and generate some client feedback.
After that, I set up my first hourlie and slowly but surely the orders started to come in. I still make time each day to browse through new job postings, submit proposals and brainstorm new hourlie ideas to continue winning new clients. Although I get lots of people contacting me after seeing my profile, I think it's important to be proactive about winning new clients.
There are also lots of great projects on PeoplePerHour with new jobs being posted all the time so it makes sense to set aside a chunk of my day to go back to basics and bid on those I'd love to win.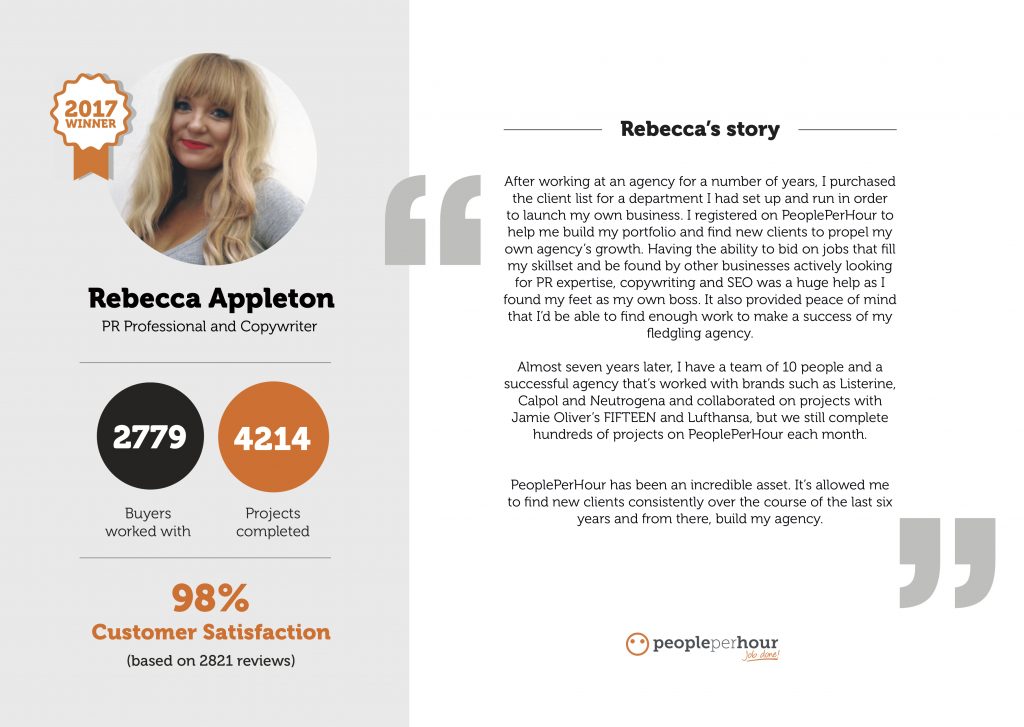 What is the most enjoyable part of being a freelancer?

One of the best things about being a freelancer is the variety. There's always such a diversity of client projects. One day I might be writing a press release for a reality TV star, the next producing web copy for financial services clients. The range of work is diverse, with projects of different sizes and clients at different stages of their own business evolution. Freelancing also gives the opportunity to work on projects in different countries, rather than relying on finding new work close to my own location.
And what is a pain?

Being a freelancer can be extremely challenging. It's very demanding time-wise, so days off are few and far between. I very often work from around 6am until 10pm and beyond. It can also be frustrating when you see a job post which involves lots of work with a large job spec but the budget is incredibly low. It shows that your expertise isn't valued and there's really no consideration of how much time and effort is going to go into that project.

Thousands of skilled professionals are planning to take
the leap and start working for themselves.
What advice can you give them?


While being a freelancer does mean that you can choose where you work, when you work and what you work on, don't fall into the trap of thinking that it's going to be easy. In many respects, you go from having one boss in a regular job to having dozens of bosses because you need to answer to all of your clients. Be prepared to work long hours, sacrifice nights out and eat lots of desk lunches! You also need to be extremely organised and I can't emphasise enough the value of having a business mentor and a good accountant who can help you put the correct structures in place and make sure you're saving enough to pay taxes and things.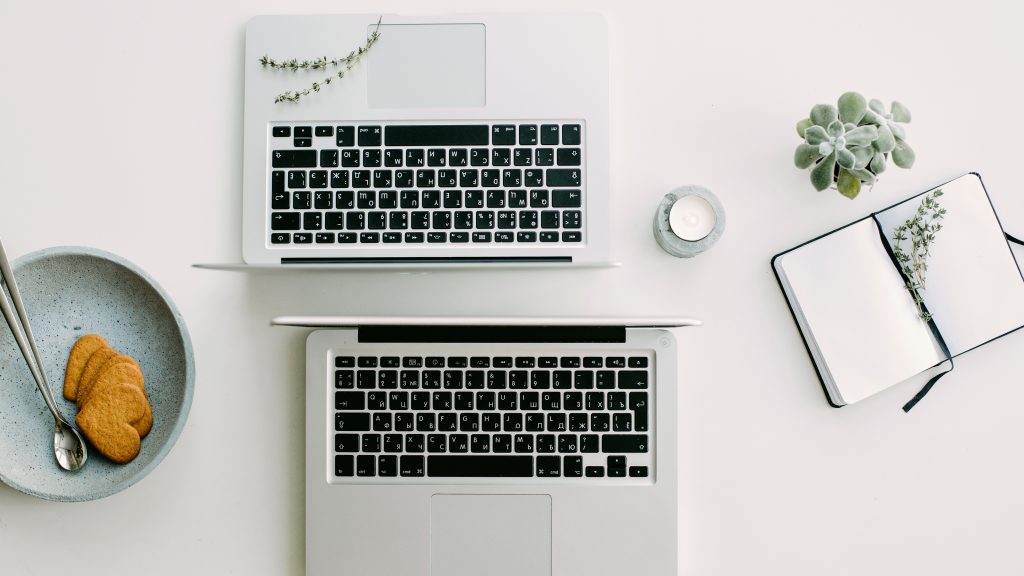 Apart from that, be prepared to bid, bid, bid. Don't be disheartened if you don't win jobs at first. It can feel like you're submitting lots of proposals and getting nowhere but that's really not the case. You need to keep at it.
Keep refining and tailoring your services and always ask your clients what you could have done better or what other tasks they might like you to offer.
How has PeoplePerHour helped you in your journey?
PeoplePerHour has been an incredible asset. It's allowed me to find new clients consistently over the course of the last six years and from there, build my agency.