Product update: new checkout feature
At PeoplePerHour, we routinely make platform enhancements as we believe that upgrading and improving our processes will provide more value to both our buyers and freelancers, allowing them to live their work dream!
We are in the process of updating our checkout process for a safer and better experience so that our users will be able to pay faster in a secure environment specially built for them.
PeoplePerHour has partnered with Adyen, one of the leading payment processors worldwide, for accepting payments allowing buyers and freelancers to use their debit and credit card or any other payment method available within their country.
So what are the benefits of these changes?
Speed
You will now be able to pay easier and faster without having to leave the PeoplePerHour platform (when using your debit or credit card, or your saved PayPal account). When paying, simply use your saved card or PayPal account for even easier and faster payments!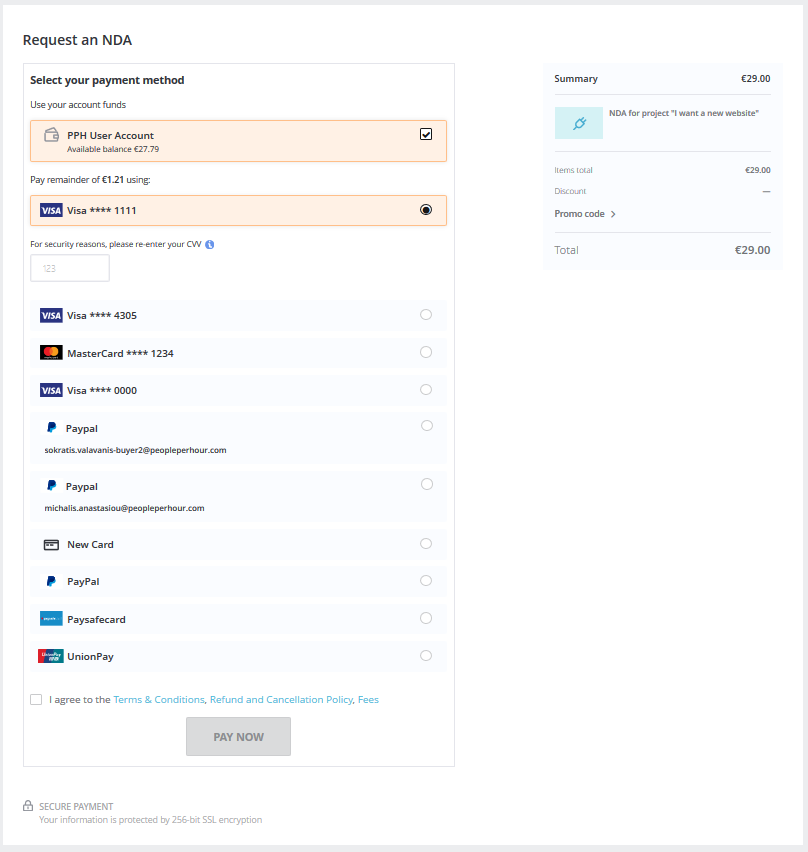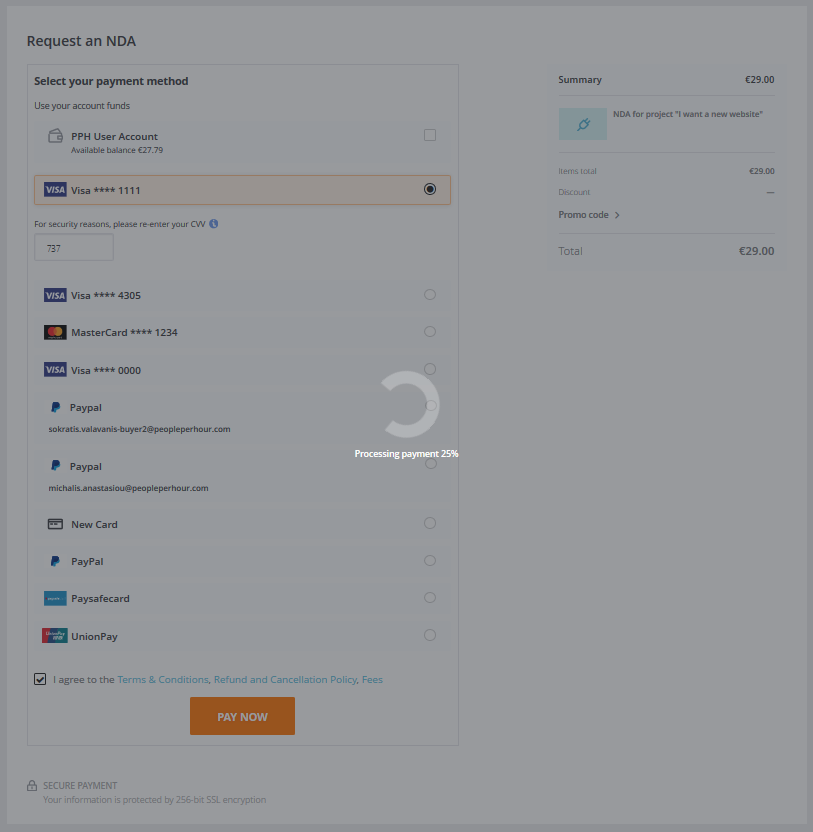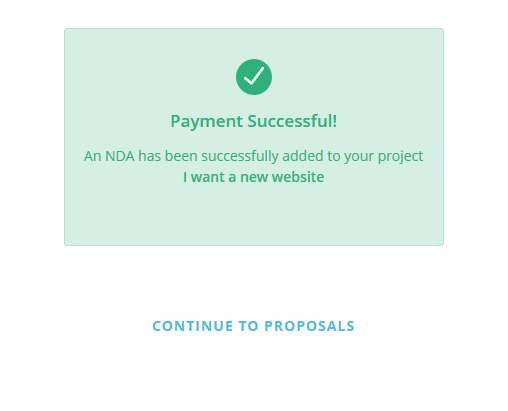 Security
We are committed to keeping your data safe! We're using 256-bit SSL encryption and all the relevant industry standards in order to protect your valuable data.
Usability
Our new intuitive user interface guides you through the process using detailed messages, both in the case of successful and unsuccessful payments.
Clear and upfront charges
We understand the importance of having a detailed breakdown of the total amount so that you know what you are paying for.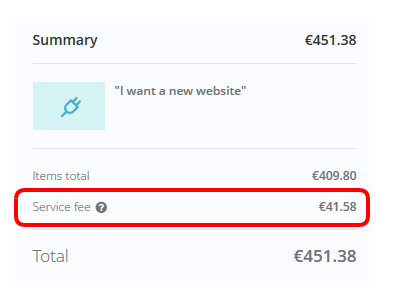 Mobile-friendly user experience
Our updated interface works wonders on mobile devices allowing you to enjoy the same experience while on the go!
We have already updated several of our payment pages, and we will continue this upgrade for the rest of them. 
Your opinion counts, so let us know what you think of this update.
Read more: