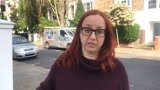 ---
---
What you get with this Offer
Do you need a video script to promote your brand, services, products or your crowdfunding campaign?

I am a professional storyteller with a background in multimedia production and film studies.
As experiences filmmaker, video editor and writer, I know what will work, and how you can get your message more...