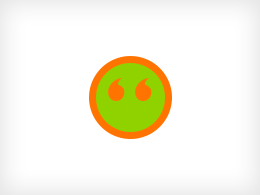 Neil M.

Wheathampstead, GB

A great job Many Thanks

Neil M.

Wheathampstead, GB

A great job Many Thanks
Quick, quality work and great communication. Very impressive delivery on a urgent job.
It has been a refreshing experience working with Sofia. From the initial brief she understood immediately what was required.
The whole project including artwork and communication has been first class.
If you get a chance to include sofia in your project team, take it!!

Well done.
Fantastic person to work with. Was able to work to a tight deadline and delivered just what I wanted. Thanks!
Graphic Designer to design a website i have in mind
Great Service, I would highly recommend.
Brilliant design delivered in record time with first class communication

Sofia is a truly talented designer, we are so pleased that we picked her from the bids that we had, she has such a great feel for what we want and carries out revisions and tweaks quickly.
Constant communication with easily understood messages makes working with Sofia a real pleasure. On top of being a great designer she is also a nice person !
Thanks Sofia :-)

An absolute fantastic response to the job. Just brilliant!
Sofia effectively 'got into my head' regarding what was required and was immediately on the ball in all aspects of the design requirements. Communication and speed have been simply exceptional. One of the very best freelancers that I have ever commissioned jobs to. So good, in fact, that we are already in discussions to cement a long-term working relationship, with new work already in the pipeline. Expectations had been well and truly exceeded.
Sofia, thank you very, very much for your efforts. You are most highly recommended!
Sofia is a pleasure to work with and a talented designer. Sofia has a thorough professional approach and endeavored to keep us in contact throughout this project.

Our company will be liasing on many future projects with Sofia and I am so confident in her ability that I have referred her on to associates