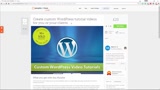 Stephen T.

Wandsworth, GB

Matt was great to work with and carried out everything very quickly. The difference he has made with my website is amazing as it is a lot faster and now scoring better on insights and other speed ranking websites. Great work, thank you.

A really great hourlie! Matt cut the loading time for our site from 6-8 seconds, down to 0,7 - 1,5 seconds, which I actually didn´t think was possible for our site. Great Job!
Stuart O.

Isle of Man, IM

Amazingly quick and accurate work will definitely use again.

Great as always. Goes the extra mile.
Child theme for Divi theme
Excellent job done and easy to communicate and work with. Highly recommended!
Marco Michele G.

Rome, IT

As usual Matt made a great job.Essential for my business. Grazie ;)

Marco Michele G.

Rome, IT

Working with Matt is definitely worth it.
Fast,reliable and professional, what else. A+++

Matt has been fantastic. He has answered all of my questions in full and gone over any above my expectations with researching solutions for me. I would thoroughly recommend talking to Matt if you need help with your Magento site. I will definitely be locking him in for future work!

Matt was very helpful with everything we needed help on. His response time made the jobs at hand go much smoother.
Updates to magento website
What a breath of fresh air it is to work with matt, His depth of knowledge combined with his ability to explain complicated technical issues in a easy to understand way are a delight.

Website design using wordpress
Cindy H.

New York City, NY, US

Matt is great to work with and designed a website that I absolutely love. He is responsive, receptive to changes, and extremely patient with someone like me who doesn't know quite sure what they want. I highly recommend Matt!
Add payment gateways to Wordpress Website
Matt was great again! I have worked with him on a number of projects and will continue to rely on his expertise and advice for the foreseeable future!

Matt was great as usual. Will definitely be using him again!
Update Magento and install sphinx search
Great job, Thanks Matt. No question that we will be doing more business.
Andrew T.

Enniscorthy, IE

Great work once again, thanks Matt