Liz B.

City of London, GB

Shyam does great work. He is quite fast and very responsive. A real pleasure to work with. He's also available after the work is done should you not understand something.

Liz B.

City of London, GB

Shyam did an excellent job. He did an ecommerce website for me that I am extremely happy with. If you are reading this review, rest assured that you need to look no further.
He communicates very well and kept me posted every step of the way. He is a great find. His work is very professional and he delivered in a week as agreed.

Thank you Shyam from the bottom of my heart!
Rohan C.

Newcastle upon Tyne, GB

He is working hard & looking for excellet result soon
Rishi K.

Kuala Lumpur, MY

Excellent Developer. Hardworking and thorough professional.

Puvanendrarajah K.

Willich, DE

He done a great job. The communication was clear and very fast and above all, this guy always gets the problem fixed! Thank you again, and i'm sure we will do more jobs with you.
Remove files from our server at the hosting request.
Shyam came through again for us with flying colors. The technical knowledge and expertise is always there to guide us through what we need to do to fix problems that arise with our website. He converted our 10 year website into Wordpress so that it would be easier for us to update.
Where Do I start from... Hmmm. Shyam. Great Guy. Honest, Straight-forward, Selfless, Competent and Understanding. I really enjoyed working with him and I wish everyone i meet in my IT journey should work with me like Shyam did. I am definitely going to do more business with him. Thank you Shyam
Shyam did great! He was quick and did everything that was need super fast!

Alberte R.

Pompano Beach, FL, US

Shyam delivered examplary work.

Pierre-André V.

Lausanne, CH

Good communication and knowledge of Joomla

Pierre-André V.

Lausanne, CH

Good communication and work well done. We will do other project together :)
David M.

Los Angeles, CA, US

Thank you very much, good job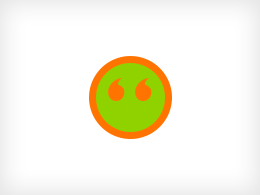 Wonderful communication and very quick job. All well done. Knowledgeable and expert!

An excellent job as always. Good communication, nice work, quick and reliable!
I must say I'm happy I found Shyam to help us when work peaks!
|H:pph-78d986fd8c-txbx4[13:10:07]|DB:normal|Cached:N|