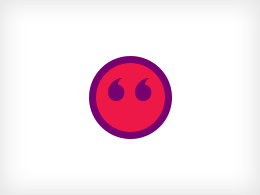 Damitha always proves to be an exceptional accountant and outstanding collaborator.

excellent service and incredibly helpful and patient
IAN G.

Stoke-on-Trent, GB

Initially I was apprehensive but Damitha is extremely competent. Very responsive and has a thorough understanding of both the UK's HMRC and Company House filing requirements. I recommend him without reservation and will be using him again. 5 stars!!!

Excellent, super quick service.

Qambar R.

Greater Manchester, GB

Great result like last time, never had any issue with the tax. I have made him my account agent in the company so that i can use him again in the future. Thanks Damitha !
Hi, Damitha did an excellent job, quickly and efficiently.

Ladi M.

City of London, GB

Thank you for your work and all the best!!

Need to report a corporation tax return with R&D costs online to HRMC
Kam B.

Sutton Coldfield, GB

Great working with Damitha. Really helpful and helped explain everything well. would definitely recommend

Payrol, PAYE set up, book keeping and accounts completed

Amazing- amazing- amazing!! Cannot say enough good things about these guys. Our own accountant totally let us down, failing to file accounts on time with Companies House but promising they were in hand. When the second period approached with a further increase in the fine and still no sign of accounts we were forced to take action. We read the reviews for this company and after making contact they took everything on board and turned the accounts around in double quick time. We are based in the UK but these guys are international players, fully registered with HMRC in the UK they filed our accounts with both Companies House and the Inland Revenue. We are so grateful for their fast and professional approach, plus they charged us less than our UK accountant would have!
Do not hesitate to contact these guys.