Bryan W.
Freelance Professional Writer / Ghostwriter
Training manual
---
My name is Bryan Westra. I am the founder of Indirect Knowledge Limited, a small training and publishing house. I am an avid blogger and a professional writer. I have written overmore...My name is Bryan Westra. I am the founder of Indirect Knowledge Limited, a small training and publishing house. I am an avid blogger and a professional writer. I have written over 40 books, published 1000s of blog articles, sold hundreds of thousands of dollars work of products I've created, and absolutely love working independently for other people with less time on their hands.

I am able to take on ghost writing projects, and even help with self-publishing and ghost-writing your book(s), if need be. I am also very adept at article writing (300, 400, 500, 1000, 2000 word articles).

Depending on your topic, I will ghost write an approximately 25,000 word book for you, format it for both Kindle and paperback (5.5x8.5/ 6.0x9.0) and do the cover for you, for just $900. You get to put your name on it and earn the royalties it produces, forever! This could be a book you sell back-of-the-room at a live training event or to a meetup group. Perhaps, you have a website where you share information to an audience? Well a book for sale on your website creates 'instant' credibility for you, causing your site visitors to recognize you as an expert authority in your niche. You also get to sell instant-downloads of your book which can be sold for more than Kindle books (e.g., $47.95), which is 100% profit going into your pocket. Think about it...You invest what you probably earn in a week to have me research, write, format, design the cover, and do all the heavy-lifting as far as the book is concerned, and you get to earn week in and week out for the rest of your life the royalties from the book. This is an amazing deal when you stop and think about it! I love to write, so let me write the book for you, since most people don't have the time or patience to sit-down at a computer and write a book. Let's face it...it is a daunting task unless you have written so many books (I've written over 40) that writing is second-nature for you, and you're good at it. Don't think twice about this proposition, because if I get inundated with work I may have to suspend this gig.

I am willing to take on other projects that I can do from my home as well. I have many resources and capabilities. I will provide:

--Testimonial Videos

--Amazon Reviews

--Market Research

--Social Media Management

--Integrated Advertising and Marketing Communication Plans

--Brand Management

--Public Relations

--Website Design

--Wordpress Management

--Graphic Design / Advertisements / Leaflets, etc.

--Act as a contributing writer for your blog/website (I'm a credible source).

--Write High Converting Sales Copy (Applying Covert Indirect Hypnotic Language Conventions)

--Manage a membership site you have installed (create content, add content, engage, etc.)

--Virtual Assistant Services

--Interview You For My Podcast or Manage Yours!

--Much Much More!!

Because I am a full time work at home professional I have the benefit of working around the clock for you to consistently provide you with what you need. Even if you work a full time job, you can hire me to keep your online business going. I also can provide virtual assistant services using Skype to handle customer service calls for your business clients. I also can make myself available to help you indirectly excel in your current position with your firm---for example, if you work in a high-stress, constantly moving position (management, etc.) I you can outsource work for me to do which I can have done in a flash, but which you can take credit for.

I want to tell you a story...

I had a client once who worked as an assistant restaurant manager at a full-service restaurant. He'd just been hired and knew very little about managing the nightly paperwork (Excel spreadsheets, Payroll, Accounting, etc.). He was doing a great job of managing the restaurant's employees and servicing the customers well, but hated doing the nightly paperwork. The paperwork would sometimes take him 2 - 3 hours at night to complete and because he was on salary he didn't get paid past 30 minutes of being there after the restaurant closed down. He hired me to help him do the paperwork, plus to do other 'extra' tasks, and he was soon promoted to the General Manager position.

My point for telling you this story is that there are things I can do for you which will save you time and money. You can quickly scale your business, create opportunities for yourself in your current career, and much more using my help to make this happen. You can give yourself the competitive advantage over other people and businesses, save money and time, and diminish your workload and stress. I get to stay at home. Learn new things. So it is win-win for both of us!


Education:

MBA, Marketing - Marylhurst University, Marylhurst, OREGON

BA (Organizational Behavior / Sales Leadership)- Saint Louis University, Saint Louis, MISSOURI

Anything else please ask!


Thanks,

Bryan Westra
www.indirectknowledge.com
bryan@indirectknowledge.com
http://www.amazon.com/s/ref=nb_sb_noss_1?url=search-alias%3Dstripbooks&field-keywords=bryan+westra&rh=n%3A283155%2Ck%3Abryan+westra

Or if this link above doesn't work search on Amazon: Bryan Westra
Bryan W.
Freelance Professional Writer / Ghostwriter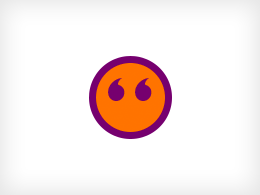 Bryan is by far my best find on PPH. His knowledge in his area is impeccable and that alone was worth paying for. Communication has been superb, he has achieved and surpassed all our agreed milestones and timescales and still continues to deliver beyond the project. This has been a great experience.

Bryan W.

Salim is very kind and has been a great help on his project. I enjoy working with him. He is a wonderful client, who communicates perfectly what he wants. I couldn't ask for a better client, truthfully. A+++++ Two Thumbs Up!