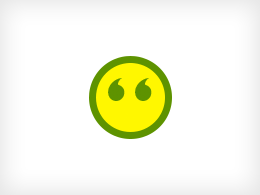 Very thorough job and easy to work with. Will hire again

Understood our requirements well and delivered some great work
Great work as always, thanks Basil.

Basil has been working on developing processes, procedures and ensuring compliance with upcoming GDPR change. In addition to this, he has taken a project management role in assisting the coordination of our upcoming startup launch. A very diverse skill set, highly recommended.
Overall business help including book keeping and business plan
Great job done of scrutinising our website and business, looking forward to working with Basil to now sort us all out!
Peter M.

Ho Chi Minh City, VN

Great job and very knowledgeable
A Business Plan for Starting a Business in the UK for Tier 1 Visa
Basil is an extremely professional and incredibly efficient expert in his own field. He has excellent communication skills and what he delivered always surpassed my expectations. He was very patient with my late replies and delays in providing the data but he professionally handled my requests. I am greatly pleased with the end product and I would definitely and highly recommend him to anyone looking for an expert in business analysis and business plan writing.
A simple one page business plan
Ian B.

Greater London, GB

Great Job thanks Basil
Daniele T.

City of London, GB

We hired basil for a bespoke 10-hour business planning course for a target group of migrants and refugees. The course delivery was excellent and participants enjoyed him a lot. Considering the target group, of whom some also had language barriers, Basil did his best to make the concepts understandable to everybody, and repeating as many times as necessary in order to make people understand. The course was very student centred. Basil thinks about who his students are, and that's a great quality. Basil also made himself available to discuss topics with the participants even after the course has finished. We are extremely happy to have hired him.
Nicholas D.

Kingston upon Thames, GB

Excellent work.

Nicholas D.

Kingston upon Thames, GB

Excellent help!
Great guy! Very reliable.
Basil is patient and look into details of the situation.
Very nice to work with.
Regards