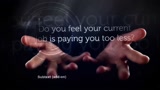 Debbie B.

Austinville, AU

great work as usual

Really good work and fast too!
Victoria A.

Altrincham, GB

Great Work!
I have worked with Ayaz before. I find his creative grasp and understanding of editing and then the delivery on the brief excellent. A true pro and I enjoy working with him. - Paul Fryer. m8Tag.com and the m8Group -Yorkshire. UK.
super video and great to work with
John S.

Grass Valley, CA, US

Excellent work!


The job was not delivered.
I had a very short time frame but Ayaz really pushed himself to deliver a great video - he is very receptive and took in all my comments - definitely recommend him
The job was not delivered.