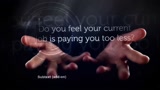 Ayaz mad a very good Job. I will definitely work again with him. Thank you

Alan H.

City of London, GB

Easy communication and good delivery.
Ayaz creates amazing videos, he is skilled, patient and respects the deadlines. Recommended!

super video and great to work with
Nice guy to work with, highly recommended
I have worked with Ayaz before. I find his creative grasp and understanding of editing and then the delivery on the brief excellent. A true pro and I enjoy working with him. - Paul Fryer. m8Tag.com and the m8Group -Yorkshire. UK.
John S.

Grass Valley, CA, US

Excellent work!


I had a very short time frame but Ayaz really pushed himself to deliver a great video - he is very receptive and took in all my comments - definitely recommend him