Insights
Freelancers worked with
0
Response time
within two days
Insights
Response time
within two days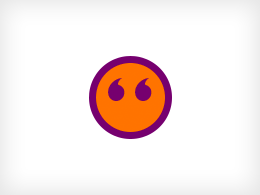 I Could have got at-least 2 confirmed appointments. I got 1 may be and have to chase it myself.

Yazz M.

Kevin, I am shocked at the feedback i have got from yourself. To clarify todays work: Oneof the leads that I got today wanted me to call him back at 4pm to make the apt as he seemed interested in meeting with you. My hourlie time was up at 3pm but i did try to call him back before that was up to get the apt for you but he didnt answer. That is why I passed it onto you. The other lead that i got for you didnt want a confirmed apt just wanted you to call him to discuss rates with him over the telephone. I am only as good as the database you give me and most of the numbers were unobtainable/wrong numbers, residential, or companies that have friends that do their accounts. Sorry you were not happy with the results I got today but i think from what call list I had, i did pretty well... I hope this explains my situation and fingers crossed you get some business from the leads that i got today.
Nicola B.

Basingstoke, GB

Yazz worked well and we received several leads out of her work. There was a discrepancy at the start where Yazz agreed to do the work at the rate quoted but then stopped work after 1 day instead of 5 days as her normal rate was higher. We agreed a middle ground on the basis that it was a mixup / misunderstanding. Despite this, the relationship didn't sour and we reached a middle ground. After the first day Yazz sent us an update on leads, then there was a week gap while we waited for her to be available again. This time we asked her to send us leads as and when they happened so that we could action them in better time. Yazz picked up things really quickly and was quick to email if she didn't understand something - which was great (we'd far rather that than someone giving out the wrong message). Overall Yazz may well be able to pull in good results but the test period of 2.5 days instead of 5 days makes it difficult for us to compare her easily against other telemarketers we've used. For this reason we're giving her a rating between neutral and very good (although for the purposes of this website we'll set it as 'very good' since there isn't a middle ground! Thanks Yazz.
We use cookies to improve your experience and our services. By using PeoplePerHour, you agree to our
Cookie Policy