We're always looking to make communication between freelancers and buyers straightforward from the moment a proposal is sent.
Following the introduction of our Spotlight feature, we want to ensure that our users won't miss any of the proposals they receive – especially the ones recommended by us – in order for our buyers to discover the best freelancer for their project! 
To enable this, we've changed the way you're notified about new proposals received for public projects. From now on, when a new proposal comes in on a public project, you will receive a notification instead of a workstream message.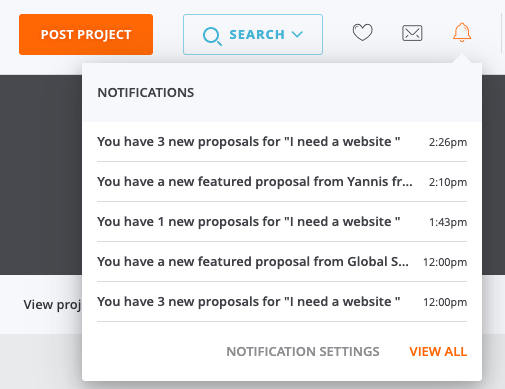 However, if a proposal is posted directly into an active/open workstream, you will still receive a workstream message.
By clicking on these notifications, you will be guided to your 'Quote Inbox', where all proposals for a public project are gathered and sorted by relevance.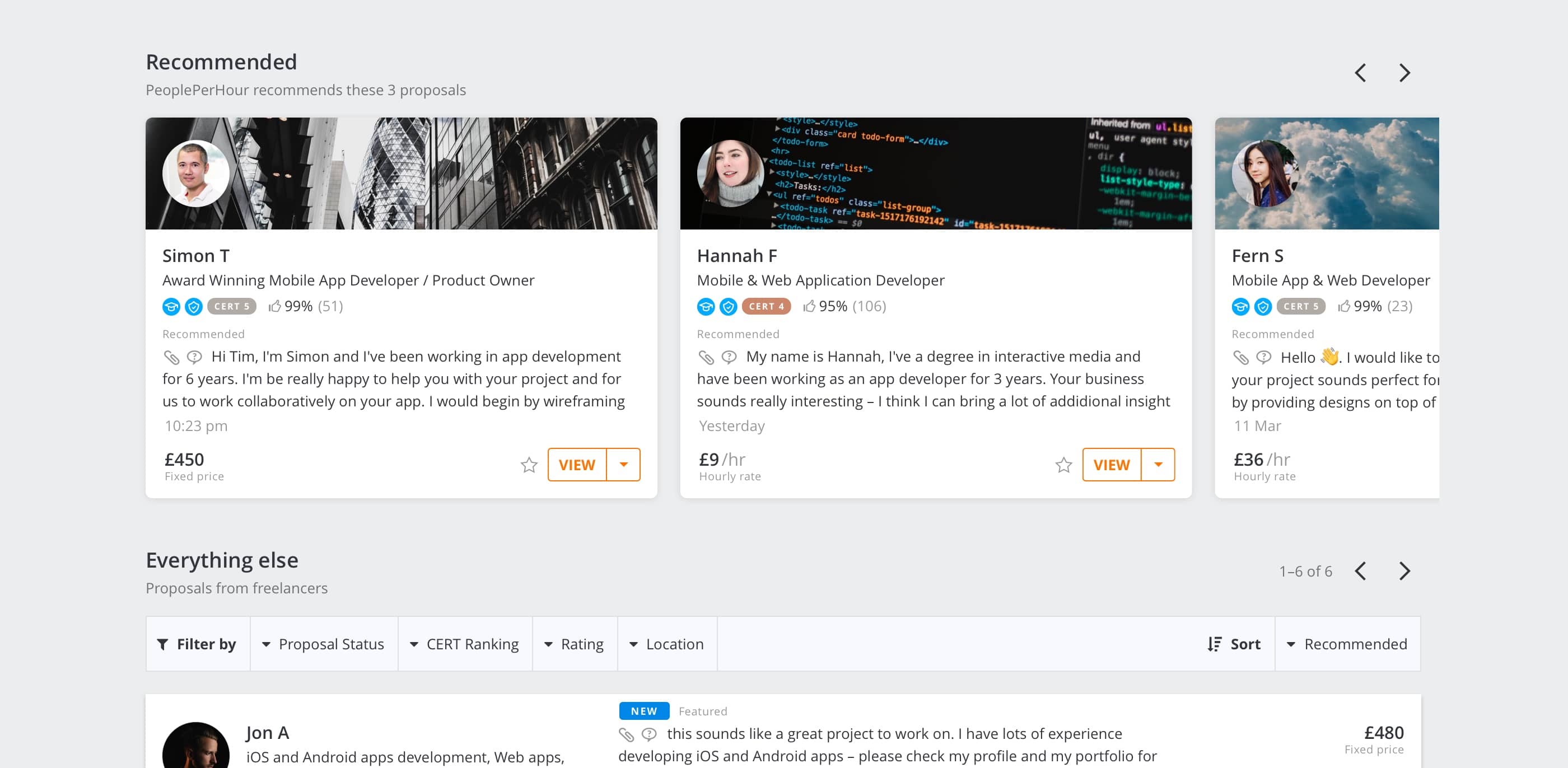 As described in the Spotlight post, proposals are now split into 3 groups:
Recommended

Low Relevance

Standard (everything else)
You'll now receive notifications based on the type of proposal you receive:
For recommended and featured proposals, you will receive a single notification per proposal. By clicking on this proposal notification, you will be guided to the 'Quote Inbox', where the relevant proposal will be open.
For standard (everything else) proposals, you will now receive batch notifications in the format below:

1 hour after a project is published
4 hours after a project is published
12 hours after a project is published
Every 24 hours after a project is published

For low relevance proposals, you won't receive any notifications.
The same notification process will be applied to your respective email communication.
Please note that every time you receive 10 standard proposals before reaching one of the above time intervals, you will receive an instant batch notification, to alert you to the high volumes of proposals your project is receiving.
For batch notifications, you'll be guided to the 'Quote Inbox' with the 'Unread' filter pre-selected. If you wish to view all received proposals, you can deselect the 'Unread' filter.
Our users can differentiate between read and unread proposals by the colour of the background. Unread proposals will have a white background, while read proposals will have a grey background.

My mission at PPH is to bridge the gap between Business and IT and lead the Engineering teams towards the implementation of the company's strategy and vision. My two favourite words: "continuous improvement"
Stay inspired. Keep growing.
Get insights and tips sent straight to your inbox.
Got something to say?
Share your story and become a guest author on the PeoplePerHour blog.
Share your story